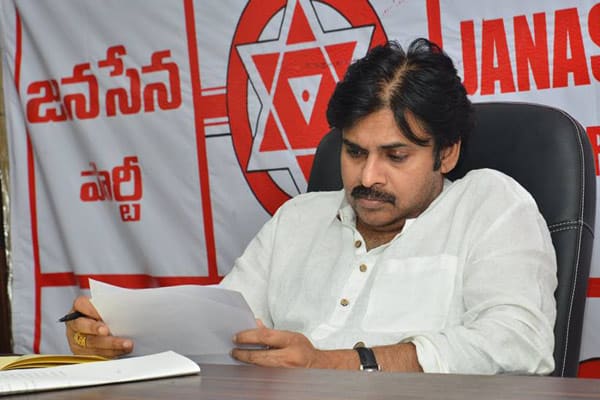 Jana Sena chief Pawan Kalyan is understood to have made up his mind to go to the people. He has been limiting himself mostly to the twitter for his politics expect for his tour in Uddanam area of Srikakulam and some of the capital villages in Guntur several months ago.
Fearing security problem, as he moves around with the help of his filmy-style bouncers, the Jana Sena chief initially wanted to take up his AP tour from Guntur district last month. However, he deferred it sensing some law and order problem. He saw a conspiracy by the ruling Telugu Desam Party to disturb his tour by creating violence. He had tweeted that too blaming the TDP, which was rejected by the TDP leaders.
Now after a gap of three weeks, he had once again made it clear that he would undertake the State tour. His team is getting a new vehicle ready for him for the tour and also the route map for the same. However, he had not yet decided on where to start and where to end his tour. The party sources said that he would soon clear his route map, appoint the party committees at the district level and start the tour.
This would be his first tour out of his office after he had announced that his party would contest all the 175 Assembly constituencies in the next elections, skipping the CPI and the CPM, which have been with him for the past six months.
Telugu360 is always open for the best and bright journalists. If you are interested in full-time or freelance, email us at
[email protected]