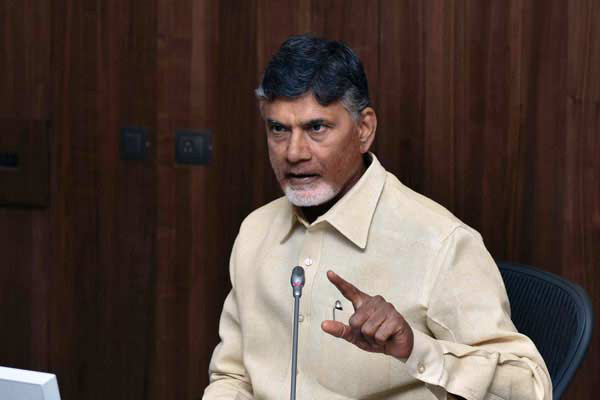 Though it is almost four years since Jagan Mohan Reddy has become the Chief Minister of the State not even a single person is feeling happy, observed former chief minister and TDP president, Nara Chandrababu Naidu, on Wednesday.
Addressing a huge gathering at Pendurthy as part of his 'Idemi Kharma Mana Rashtraniki' programme, Chandrababu Naidu said that not only the people are unhappy in the YSRCP rule but even no security for their properties.
Profusely thanking the people of North Andhra for their support to the TDP all these years, the former chief minister called upon them to stand by the party now to save the State from these forces.
Observing that he has reached Visakhapatnam much before the Hud Hud cyclone, the TDP supremo stated that the situation now is that people are discussing the situation in Visakhapatnam before and after Hud Hud cyclone.
Visakhapatnam was earlier known for peace and progress but today the city is now totally in disturbed situation as the ruling party leaders are resorting to all kinds of atrocities.
Pointing out that the voters favoured the TDP in the recent elections held for the Graduates constituency in the State Legislative Council, Chandrababu Naidu said the money and muscle power of the YSRCP did not work in the polls.
"It is not Kuppam, Jagan should now see to it that he wins Pulivendula," the TDP supremo remarked.
Stating that Jagan has till now built four houses, he said all the money that he has earned is only by looting the people.
The police officials were once working without any pressure but now they adopting some wrong path sometimes now due to heavy pressure from this psycho, he said.