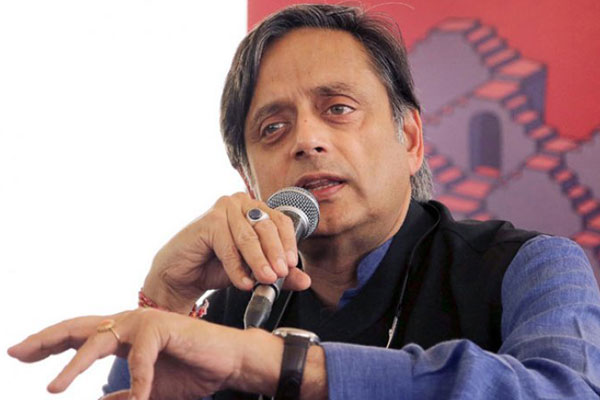 Politician, writer, former career international diplomat and former union minister Shashi Tharoor made controversial comments on prime minister Narendra Modi. He made controversial comments on Modi by calling PM Modi is "Scorpion On Shivling".
Speaking at an event in Bengaluru, Mr Tharoor, whose book on PM Modi was recently released, said that RSS is also fed up with Modi but they can't curb him. He told, ass RSS source told him that, 'Mr Modi is a like a Scorpion sitting on a Shivling. You cannot move it with your hand and you cannot hit it with a chappal either'."
Already BJP leaders started counter attacking Shashi Tharoor and his comments. Union minister Ravi Shankar Prasad demanded an apology from the Congress chief. "Rahul Gandhi, you claim yourself be to a Shiv bhakt (devotee). Please reply to this very horrific denunciation of Lord Mahadev". But Shashi Tharoor defended himself. After, BJP hit back, Shashi Tharoor questioned if there was a "Taliban emerging within Hinduism now". Overall, Shashi Tharoor's latest comments creating lot of hot debates in media as well as social media.