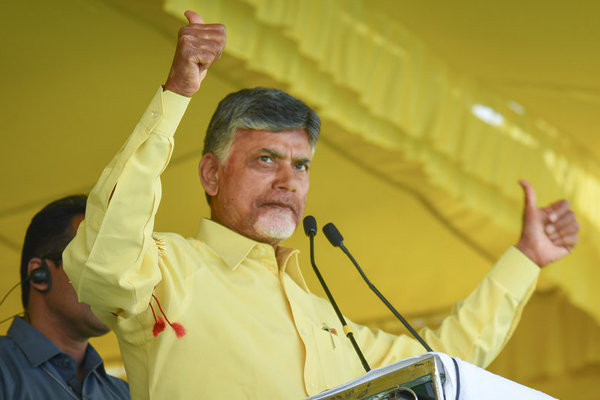 AP CM and TDP boss Chandrababu Naidu is dominating the first phase of election campaign with his sharpened criticism against rivals. His main target is now the faction and murder politics that is the hallmark of YSR and Jaganmohan Reddy's leadership. As there is much media and public attention on recent murder of YS Vivekananda Reddy in Pulivendula, Naidu is bringing up this issue again and again to grab voters' attention.
This nasty murder politics is not necessary in our areas and this should be prevented by defeating all the YCP candidates here, Naidu tells voters in North Coastal and Godavari districts. At the same time, he talks about his pet themes of development and welfare politics.
Chandrababu tells voters if they cast their votes for Jagan, then there is no doubt he will transform the entire state into a 'Nerandhra Pradesh' (Criminalised AP). There will be goodas and rowdies in every street as general life becomes very difficult. The YCP leaders are not able to come out with strong counters to Naidu's attack. Jagan is giving confident speeches on his becoming CM but not able to condemn TDP campaign on faction murders.