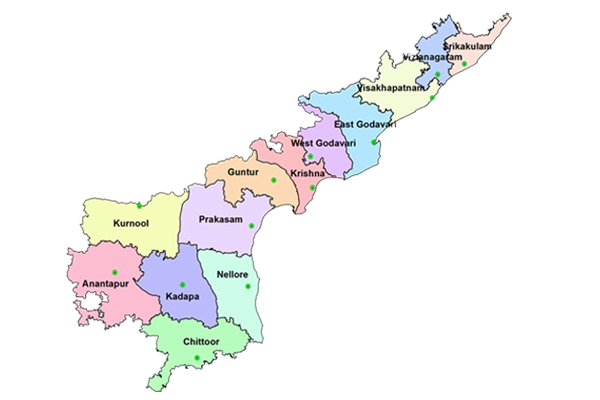 The popularly elected TDP government is almost set aside in Andhra Pradesh. It is evident from how Chief Minister N. Chandrababu Naidu and his Ministers were not allowed to conduct even review meetings on immediate people's issues. Whereas in Telangana, the TRS government is in full control of the administration excepting the election process. The TRS Minister for Education is reviewing and reacting on ongoing suicides by intermediate students there.
The scenario is totally different in AP. The Chief Secretary is having total control of the administration which is something unusual in the history of independent India. CS is openly passing remarks against the TDP government. Today, he conducted and presided a review meeting of election process from Secretariat. Chief Electoral Officer had to just go by his orders with regard to arrangements for counting on May 23. The DGP also had to report to the CS and not CEO who is the actual officer solely responsible for election process in the state.
Right from the day election code came into force in AP, the TDP government was not allowed to run administration. The state went under the control of the Governor and the Election Commission who were only running administration to suit the needs of YCP. Analysts say that ECI's immediate actions on Vijayasai Reddy's continuing complaints were proof of this.