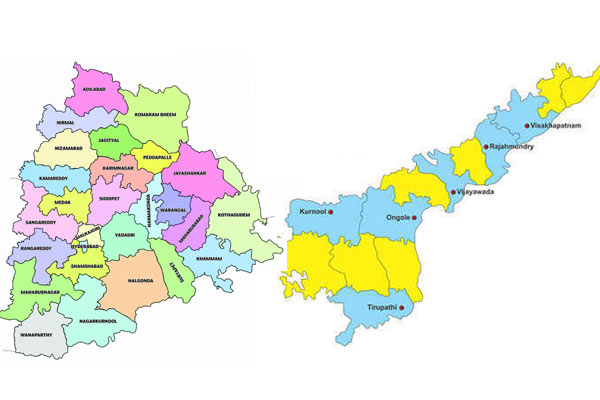 Chandrababu Naidu frequently advises officials and people to give up conventional thinking and adopt contemporary thought process. However, when it comes to his way of operating, the TDP supremo on any occasion will keep recapping the state reorganization and the bigoted treatment meted out. The citizens of the state are done with the past and for a better future voted Naidu to power. But Chandrababu instead of instilling faith about prosperous future hums the same tune of reorganization and the associate trauma.
Congress which did not even get deposit in 2014 elections is not as hopeful for 2019 elections either. Almost three years into bifurcation, finally some energy is seen in the APCC cadre after Rahul Gandhi's public address on Sunday. People will neither forget the ordeal of bifurcation nor will they overlook special category status which Naidu had to forgo. The leaders and people should think of what is needed right now and take decisions accordingly instead of recollecting things of past.
Rahul said he will now fight for the special status at national level which has become a sentiment, even though UPA's state bifurcation was done in an unjust way. The chances of coming to power in 2019 are bleak for congress, nonetheless they are giving it a shot. Jana Sena chief Pawan Kalyan extended support for the cause which is way better than opposing them. On the contrary Chandrababu not only criticized Rahul but also spoke unfavourably about the supporters allegedly terming them as anti AP.
When the state was divided, BJP also backed the bill and in 2009 even Chandrababu supported the idea of Telangana. BJP believed in one-vote two states. TDP which believes in alliance Dharma went ahead and shared the stage with BJP which could have opposed the bill in 2014. But after coming to power both at center and state, everyone is aware what the two allies did to the state. Chandrababu is cognizant that the center is meting out step-motherly treatment but he is unable to raise voice against Modi.
If TDP tries to mount pressure on BJP-led NDA for SCS, almost all party leaders from AP will extend support. But due to various reasons TDP cannot do so. Chandrababu should better let the other parties question instead of commenting on their past deeds. It may be recalled that KCR in his first every meeting Simha Garjana called Jharkhand Mukti Morcha leader Shibu Soren, to address the rally, because he was aware that he needs support of parties at national level. Likewise, Congress realized that it needs support of other parties, specifically because Modi government indirectly alleged that other states will also demand for SCS as one of the reasons for backtracking. Also, another reason being, most of the prominent APCC leaders joined BJP or TDP or YCP.
The display of black flags and slogans against Rahul Gandhi led by MLC B Venkanna and workers was visibly a political stint and not approved by the people. TDP failed to question BJP for backpedaling on elections promise, but are now raising flags against Congress Vice President. Chandrababu wants people to forget about SCS calls it closed chapter, but wants to remind people of bifurcation because it has to remain open till TDP is in power, which according to him is forever.