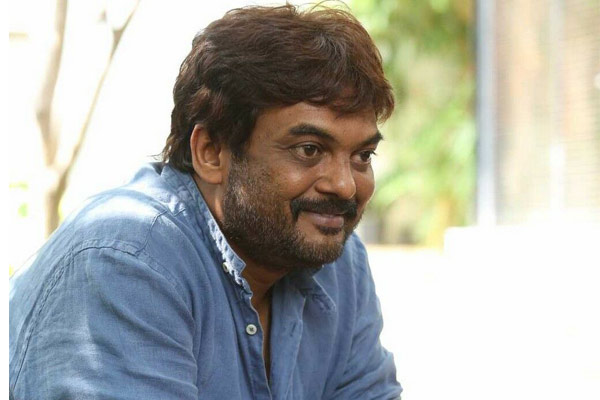 The maverick director and filmmaker Puri Jagannadh gained much popularity after his debut film Badri with his out of the box lines,  dialogues and crazy characterizations of the lead roles. His characters never have an added layer of nicety or polished nature, but they are unbashfully themselves. Whether it was Ravi Teja's character as a determined lover in Idiot, or the petty goon Pandu (Mahesh Babu) in Pokiri, or the badass police offer Jr.NTR in Temper, Puri Jagannadh always strikes the bull's eye with his striking characterizations. At one point, the viewer will also be tempted to think that it is his mind which is talking through the characters he created! It was this fearless and frivolous nature of lead characters which became the biggest USP of Puri's films. Over the years, he has churned out a unique formula of a commercial film which also dwells deeply on philosophy and spirituality! This indeed is a strange combination because in real life- commercial living and spirituality are poles apart.
To get an essential high in terms of filmmaking and presentation, filmgoers love to go to Puri's films. However, after Temper, the director was struggling to find his sweet spot in bringing out a commercial hit. His last release Mehbooba featuring his son Akash Puri as a lover boy didn't do much well at the Box Office.
But the determined filmmaker made sure that his next film will be paying to his strengths- which comprises of strong-willed hero, witty punch dialogues, and rope tight script. With Ram's Ismart Shankar, Puri got back to his essential strengths with amazing honesty in the script. Interestingly, he made Energetically Star Ram a new makeover as a Telangana goon with a sci-fi twist. The audience are flocking to theatres to just get a high of the rawness of the flick and Mani Sharma's background score is also getting much adoration.
It is indeed a brilliant comeback for Puri Jagannadh and Mani Sharma back into the groove with nerve-wracking hit by ISmart Shankar doing well at the Box Office! This proves time and again that trusting your instincts and strengths will bring out the best output in Cinema!