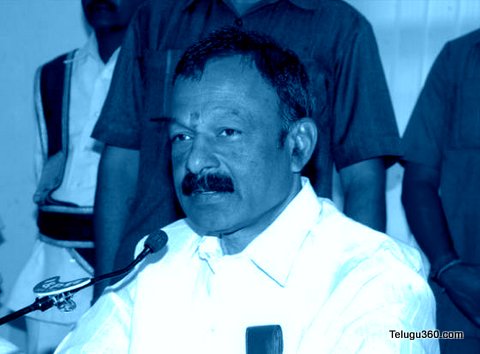 Congress senior leader and former minister  for agriculture in erstwhile Andhra Pradesh, Raghuveera Reddy has made scathing remarks against Andhra Pradesh chief minister and TDP supremo Chandrababu Naidu today as the latter is all decked up for 'mahasankalpam,' public meeting in Vijayawada.
Raghuveera Reddy, who tore the election manifesto released by TDP, at the time of elections last year, has said that TDP failed to fulfill 600 promises that it made before coming to power. Expressing his anguish over TDP rule, Raghuveera pointed out that Babu never granted any houses to the poor people.
On the contrary, he (Chandrababu Naidu) is renovating his own house, alleged Raghuveera Reddy. Chandrababu Naidu was setting up his camp office with a budget of three crore rupees, he added. He further said that TDP Government scrapped 12 lakh pensions in Andhra Pradesh.
A day after Botsa Satyanarayana jumped to YSRCP, it surprising that Congress leader Raghuveera, lashing out at Babu instead of taking on Botsa is apparently giving raise to new questions on Congress party's strategy in Andhra Pradesh.