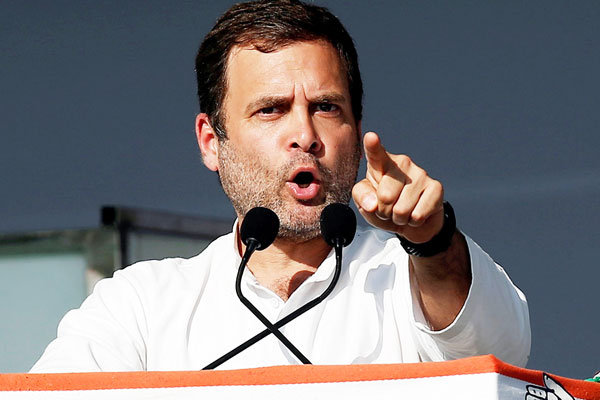 Prime Minister Modi has taken his slogan of being a 'chowkidaar' (watchman) effectively to the people. With equal intensity, Congress President Rahul Gandhi is criticising how Modi is using his chowkidaar post to benefit only industrialists and corporates but not the common people. Rahul is appealing to the voters in his election rallies to remove the 'chowkidaar' from his PM post so as to bring the country out of crisis.
Rahul continued his attack on the links between Modi and Anil Ambani on the issue of Rafale jet fighters deal. How can Modi so boldly tell lies when he is involved in such massive frauds? Rahul asserted that the country's future would be in danger if the BJP is allowed to continue in power.
Rahul maintained that Modi has done nothing to uplift the poor people's lives which is why the Congress has come out with the 'Nyay' (justice) programme. This will ensure a minimum income of Rs. 72,000 per year per poor family. As a result, nearly 20 per cent of the total country's population will benefit. Rahul appealed to the people not to believe in the untruths and lies being spread by Modi.
Telugu360 is always open for the best and bright journalists. If you are interested in full-time or freelance, email us at
Krishna@telugu360.com