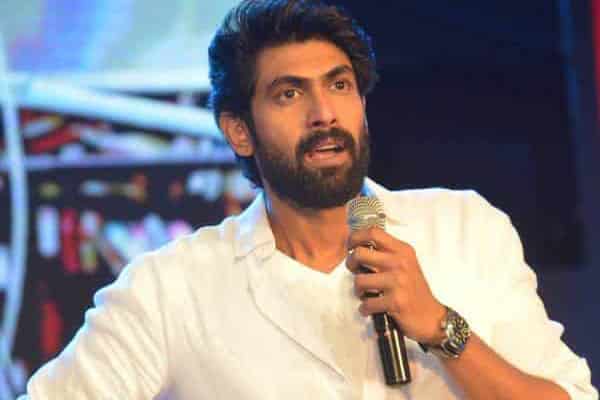 Tollywood hunk Rana Daggubati, who is busy promoting his upcoming film 'Nene Raju Nene Mantri', fumed at a noted National media house on Friday after it published an article allegedly connecting his name to the 'drugs scandal' that recently erupted in Telugu film industry.
Reports emerged the other day that Excise officials had checked a 'courier' that came to Ramanaidu studios from overseas. It allegedly belonged to Rana.
The media house which faced Rana's fury, had published an article claiming that the Excise officials checked Rana's parcel and related this story to the 'Tollywood drug scandal'. This might have irked Rana a lot since his career has just started flying post 'Baahubali 2' and 'Ghazi', and he doesn't want any kind of detrimental propaganda against him.
Rana immediately took to Twitter and replied to the said media house' tweet, 'I have a film for release (had 2 earlier this yr) a top rated TV show and am part of the Kabbadi and boxing seasons!!,'.
He sort of conveyed that when there was so much (good things) happening in his life, the media house instead chose to spread negativity about him.
Rana's tweet attracted huge attention from Twitterati who took his side and abused the media house for writing stories 'without checking the facts'.
I have a film for release (had 2 earlier this yr) a top rated TVshow and am part of the Kabbadi and boxing seasons!! https://t.co/0GKLHKpYbE

— Rana Daggubati (@RanaDaggubati) August 4, 2017