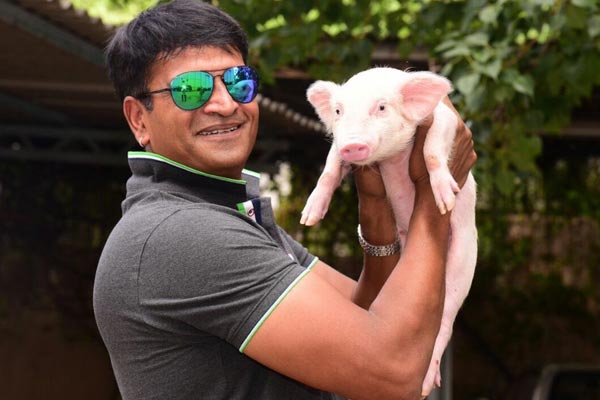 Director Ravi Babu does not like to make routine movies. He tries something different every time and some of them do well while others fail. But there is never a lack of trying. For his next movie, Ravi Babu has imported a special piglet from Australia. This piglet will be the hero in the movie and shooting is reportedly at an end.
Special care is being taken for the health of this piglet and two caretakers have been appointed exclusively for it. Ravi Babu plans to use it extensively for promoting the movie and it is reportedly a well trained animal that can obey commands!
After Rajamouli scored a blockbuster with 'Eega', perhaps Ravi Babu will get his from this piglet.