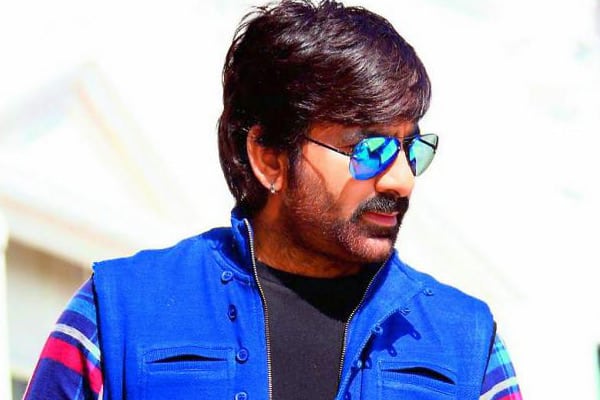 Mass Raja Ravi Teja is a delighted man after the release of Raja The Great. The movie ended up as a massive hit and the actor is now quite careful about his upcoming films. He even hiked his fee for the upcoming films after the way Raja The Great performed at the box-office. The entire shoot of his next outing Touch Chesi Chudu has been wrapped up with a patch work today afternoon. The movie unit returned back from Dubai after canning two songs across the beautiful locales of the Dubai recently.
Vikram Sirikonda is the director of Touch Chesi Chudu and the makers are keen on releasing the film during Sankranthi. But Ravi Teja is not interested for the film hitting the screens during Sankranthi between tough competition. With Agnyaathavaasi and Jai Simha already occupying huge number of screens across the Telugu states, Touch Chesi Chudu will get a limited release for Sankranthi. Ravi Teja is not in a mood to release his film during the holiday season and he deferred with the makers about the release date. He feels that he will lose his market once again if the film performs below average during the holiday season.
The makers too did not make things official about the release date till date which did not go well with the actor. Ravi Teja is yet to wrap up the dubbing work for Touch Chesi Chudu and the re-recording work too kick-started recently. On the whole, Touch Chesi Chudu will not hit the screens during Sankranthi though the makers are working hard for a huge release during Sankranthi 2018. Rashi Khanna, Seerat Kapoor are the female leads and Nallamalapu Bujji, Vallabhaneni Vamsi are the producers.