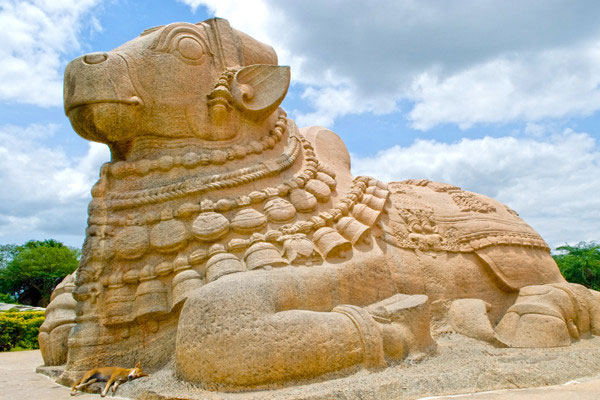 Kuradi Chandrasekhara Kalkura, a noted literary figure and activist from Kurnool, warns Chief Minister Chandrababu Naidu of serous political consequences if he continues to give short shrift to the region. He analyses the 15-month rule of TDP from the perspective of a Rayalaseema man, who, he says, is now hurt and getting disillusioned.

1
"AP Status Quo: Naidu Reconciled to Modi Package" reads headlines. Bandh calls for special status on 23rd Aug 2015 and 29th drew response wholeheartedly by the people; with political parties are only the mouthpieces.
I am reminded of Siddartha Sankar Ray's plight. Left backed Bangla Congress was trounced in the March 1972 General Elections to 7th Assembly in W.Bengal. An Indira loyalist, Siddartha Sankar Ray, a barrister turned Congress politician, who spearheaded the Congress electioneering campaign formed the Government on March, 20, 1972, shortly after the Bangladesh Liberation War. His administration was faced with the massive problem of resettling over a million refugees in various parts of the state. The crackdown on Naxalites also took place during this period. On his Delhi trip, Newspapers reported "Ray traveled 1,300 km by air to Delhi to seek aid from the Centre. Ray got pat and tea from Indira; but not wheat and rice." The Congress almost had a Swan song on April, 30, 1977. After a brief spell of President's Rule, CPI (M) supremo, Jyothi Bosu took over and reigned from June, 21, 1977 uninterruptedly till November 5,2000. He was substituted by his Deputy, Buddhadeb Bhattacharya. CPI(M) was replaced by Mamata Banerjee of Trunamul Congress on May, 20,2011. There is no chances of Congress bouncing back in West Bengal within the foreseeable future.
2
The Congress led United Progressive Government at the centre had confused by dividing Andhra Pradesh. It had thrown into the dustbin the recommendations of the Justice Srikrishna Commission. The Present National Democrat Alliance led by Bharathiya Janatha Party is confirming it. The present State Government led by Chandrababu Naidu of Telugu Desam Party is adding fuel to fire. It is since 15 months that the State has been divided. Governments are not aware of their respective positions. There is uncertainty everywhere. Who is who? What is what? Where we are? is not known. First and the biggest mistake committed by the Andhra Pradesh Government is venturing to construct the Capital City. Three states, Jarkhand, Uttarakhand and Chhattisgarh were created in Nov. 2000. They thought of a capital only after ten years. it is true that Andhra Pradesh had to manage with the common capital for a maximum period of ten years. Five years of time is sufficient to construct a Capital. The first five years the AP Government should have concentrated on administration and developments. It should have ignored the threats of disturbance from the Telangana Government.
3
Before launching the plan for the Capital, the chief minister should have assessed it from all angles, including the central assistance; special package and Special status. Instead, all the resources are pooled only to construct the Capital at an enormous cost. From land acquisition to final construction, at every stage it is a controversy. Worst part is banking on the Singapore Technology for planning, designing and execution. It is being made to believe that Andhra Pradesh and India is an 'intellectual Sahara.' Farmers are agitating against acquisition. Employees are reluctant to move from Hyderabad. It is now clear that all the further developments will also be in Vijayawada and Guntur centric; next destinations, only Visakhapatanam and Tirupati. There is no plan and design for a decentralised administration and development, as recommended by the Sivaramakrishnan Committee.
4
In the process the Rayalaseema feels neglected; so also North Coastal AP. 1,500 acres of land at Tangadancha on Kurnool – Guntur High Way and 1,000 acres at Banavasi near Adoni are available with the departments of Agriculture and Veterinary respectively for establishing the University of Agricultural Sciences. Water flows to Tangadancha by gravity from KC Canal, Telugu Ganga and other sources too. Kurnool Dist. is known for number of varieties of crops grown; from Paddy to Tobacco. University of Agricultural Sciences is being planned at Bapatla on a 500 acres of land to be acquired. The land cost must be not less than two crore per acre. With 1,000 crore University will flourish in Tangadancha; admittedly the most suitable place. Government is planning to part with the land for Food Parks to some Corporate World. It is only intended to preempt any future plans. Srisailam Temple has ample surplus land of thousands of acres. At the feet of Lord Mallikarjuna and Goddess Bhramaramba, in the midst of the Nallamalai Hills, it is the most ideal place for locating the Telugu University, Music College, Ayruveda Research centre and Tribal Welfare activities. Political Parties come and go. But the irreparable damages, they create will have to be borne permanently by the future generation. By word and deed, in every step, the stamp of step motherly treatment for Rayalaseema is visible. Rayalaseema means Tirupati alone for Sri Naidugaru. Why it is so? Needs no explanation.
5
Any leader fairly known with a clean image from a dominant community, will be able to mobilize the strength to demand a separate State of Rayalaseema. Before the people turn hostile, the Government and the Party in power shall take remedial and precautionary measure to resurrect the eroding confidence.