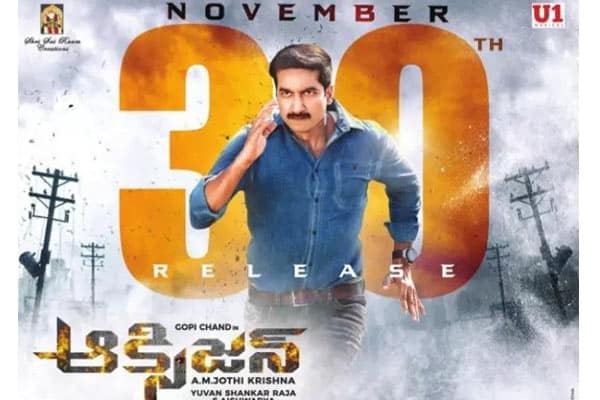 Oxygen is finally hitting the screens
Manly Star Gopichand has been struggling to taste success and it was Loukyam which ended up as a decent grosser. The actor revealed that he had committed a series of mistakes and sounded confident about his bounce back. With Arudugula Bullet shelved, his next outing Oxygen is finally hitting the screens this Thursday. AM Jothi Krishna directed the film and Rashi Khanna, Anu Emmnuel are the female leads. The actor interacted with the media ahead before the film's release.
"My job is to act and to wrap up the film as per the plan. But the release date of my movie is not in my hands. I made few mistakes and I have no regrets. This seems to be the toughest phase in my career and I am sure about my bounce back. I keep listening to lot of scripts and politely ask the director to try with other actors if I am not convinced. Will be quite cautious from now and will deliver good films. I am quite confident about Oxygen's success and it is a family entertainer laced with action" revealed the actor.