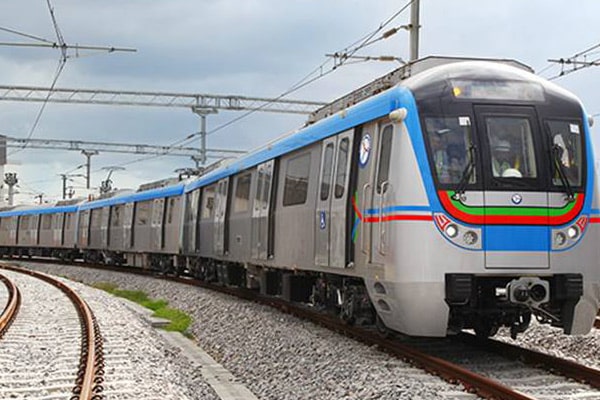 Amidst reports that engineering major Larsen & Toubro (L&T) has sought more than two years for completion of the Hyderabad Metro project, industry sources said the delay has increased the cost of the project from over Rs 14,100 crore to an estimated Rs 18,800 crore.
Billed as the world's biggest metro rail project in public private partnership (PPP), it was taken up in 2012 at a cost of Rs 14,132 crore. The cost escalation is to the tune of over Rs 4,600 crore.
Both Telangana Urban Development Minister K.T. Rama Rao and L&T officials, at a press conference in Hyderabad on Saturday, confirmed the cost overruns, but declined to give a figure or comment further, saying they were trying to resolve the issue through talks.
Despite texting questions to L&T, the company did not respond on the cost over-runs till the time the story went on the wire.
According to sources, the 72 km and 66 stations which were to be completed by April 2016 will now be rolled out in three phases.
Prime Minister Narendra Modi will inaugurate the first phase of the project — of 30 km and 24 stations — on November 28.
The Telangana government, however, has agreed to give L&T further time only till November 2018 to complete the project, according to sources.
The financial closure for the project was achieved in April 2011. Sources said scheduled completion date was five years from date of financial closure.
However, extension of time up to November 2018 has been given to L&T on account of delay in right of way (RoW).
The second phase of the corridor — barring a 6 km stretch (near Charminar) — of 66 kms and 61 stations was expected to commissioned by November 2018.
The sources said the second stretch is already behind schedule by 31 months. "As far as the date of completion for the project is concerned, that is, third phase, the final stretch of 6 km, is yet to be decided."