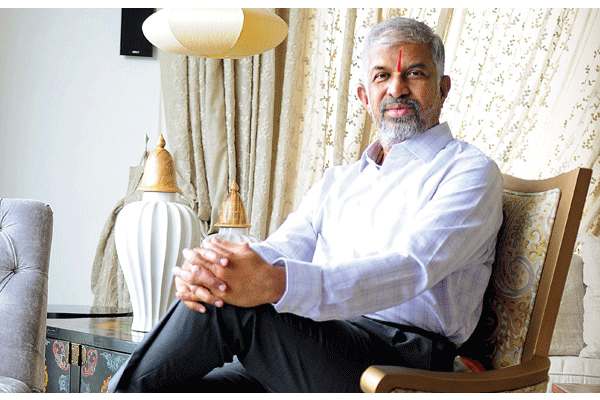 A retired officer is trying to save 'My Home' Rameshwara Rao from the surmounting IT raids heat. K.V. Chowdary who retired as the Central Vigilance Commissioner on 11th of June 2019, is believed to have stepped in to save his dear friend, real-estate honcho Rameshwara Rao, on Chinna Jeeyar Swamy's insistence. It is known fact that Rameshwara Rao is a staunch follower of Chinna Jeeyar swamy. Now Jeeyar is believed to have called his another highly powerful devotee K.V.Chowdary to step in and slow down the IT raids on Rameshwara Rao. Chowdary has been repeatedly calling the Investigating officers in these raids to back-off. He is allegedly taking the name of Nirmala Sitaraman, who is also a follower of Chinna Jeeyar. The specially formed IT team from Bangalore is being told that Nirmala Sitaraman is not happy with these raids and everything should stop immediately else their "careers will be affected".
It is also rumored that K.V.Chowdary was 'gifted' an apartment for free by Rameshwara Rao in his venture My Home Navadweepa recently. Navadweepa is right next to the main office of My Home group.
Rameshwara Rao, his company and all his dealings have come under the IT department scanner last week. Raids were conducted at his house and offices for more than 36 hours. It is believed that some pressing evidence was found during these raids and huge pile of documents, hard disks were seized during the same. Notices were given to Rameshwara Rao, his brother and his sons to appear for an investigation on 10th & 11th Of July.
A day after the raids on his properties, this special IT team went after TRS Leader and Rameshwara Rao's close friend Minister Mallareddy's educational institutions.
While My Home group which is now controlling most of the media has tried to contain the information but the news has been spreading on social media like a wild fire.