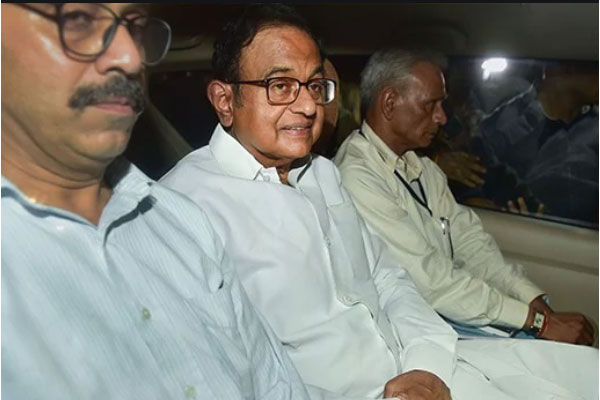 Already, the Congress is facing a leadership crisis all over. The arrest of former finance minister P. Chidambaram has dealt a serious blow at a critical time. The CBI arrested Chidambaram on the charges of passing illegal benefits in his capacity as a Union Minister to help INX Media get Rs. 305 Cr foreign funds through the Foreign Investment Promotion Board (FIBM) in 2007. The CBI officials made dramatic entry in Chidambaram's house, jumped over the walls and made his arrest.
Why has the Modi government at the Centre taken such a tough stance? Analysts say that this is nothing but taking of revenge against Chidambaram for the arrest and imprisonment of Amit Shah in the past. It may be recalled that in 2010, the CBI arrested the then Gujarat Home Minister Amit Shah in the Sohrabuddin custodial death case. There were allegations that the BJP government was behind the murder of Sohrabuddin while in custody. At that time, the CBI asked the court not to grant bail to Amit Shah was eventually jailed for over three months.
Now, a revenge drama has unfolded in front of the entire nation. Amit Shah has become Union Home Minister now. The same CBI is asked to pursue the INX Media case to its logical end. Political observers say that the Modi government will not rest till Chidambaram stays in jail for sometime.
Telugu360 is always open for the best and bright journalists. If you are interested in full-time or freelance, email us at
Krishna@telugu360.com