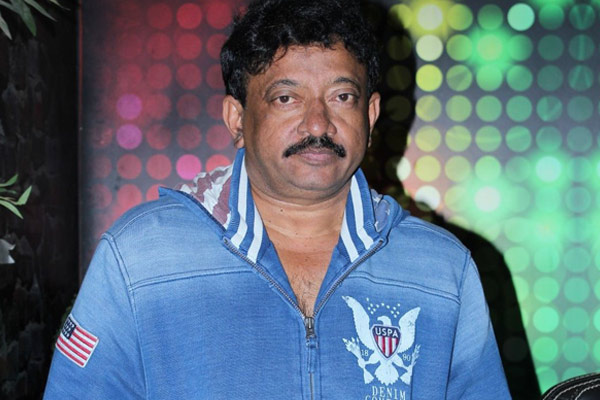 Director Ram Gopal Varma's upcoming film Officer is quite important for many reasons. To start off, it brings the director back together with Nagarjuna with whom he has given some memorable hits in the past, the most celebrated of which is definitely Siva that is considered a cult classic in Telugu cinema till date. The film also marked a new page for Nagarjuna who had finally arrived as a name of his own with Siva. Now, as they team up again in a flick that sees Nagarjuna as a cop, in an exclusive interview, RGV opens up about the film and of course other issues that have been keeping him in the news lately. Excerpts:
Cop dramas and Ram Gopal Varma have had quite a history. What novelty will Officer offer to the audience in that regard? How different will this be from any of the films you have done in the past?
The uniqueness of Officer is that instead of on a criminal, Nag will actually be investigating a cop. He is the chief of a special investigation team constituted by the Mumbai High Court. Whenever there's an enquiry on any high-profile cop they always bring in an officer from out of the state so that the enquiry will be impartial. So, Nag plays a Hyderabad cop who's investigating a Mumbai cop.
You tweeted earlier today that you shot the most violent physical fights ever for Officer. Could you tell us what went into filming this particular sequence?
Lately, most films are resorting to high-speed ramping and very unrealistic stunts whereas in Officer I tried to keep the fights really natural and realistic.
You teamed up with Nagarjuna after a very long time in the capacity of director-actor. How different was that experience in comparison to your past projects together?
I think both of us have matured both as people and as film enthusiasts and that will definitely show in the film as it's a combined effort from both of us.
What has changed about him (Nag) over the years, both as an actor and as an individual?
I think he's grown as an actor tremendously and he has also become very calm internally which is showing in his glowing personality.
Was there any real life incident or person that inspired the film's storyline?
It's based on two existing real life characters but I can't take their names
Nagarjuna has played a cop in the past and most of the times excelled. Could you point to us a quality in him that makes him perfect for the avatar?
I think it's his sternness and his intensity and his larger than life dignity.
What will his role in the film be like?
He plays the father of a 12-year-old girl. He has no love track in the film.
On another note, the film comes just around the time when Pawan Kalyan and his fans seem to see you as a bone of contention. And the common junta assumes this doesn't mean well for your film. But as a filmmaker, do you think such issues have the capacity to influence the outcome of a film?
A film works on its own merits and no extraneous factors can really influence it.
And even though you say you tweet only for entertainment and to harm no one, would it not be fair to consider a possibility of that happening sometimes, maybe even unknown to you?
Freedom of expression also means the right to offend. Because if no one is offended there's no need for freedom. Everyone, no matter who, whatever they say, will offend someone or the other. That's being a part of the free world.
Do you think it was fair that the issue (that Sri Reddy raised initially) moved to completely another tangent from its original course soon after the involvement of Pawan Kalyan?
These things cannot be planned by anyone. They all owe it to the butterfly effect.
Lastly, a Civil Service ranker Y. Akshay Kumar met you recently and seemed to be taken in by you as a person. You seemed curious to meet him too. Was there something interesting that came out of the meeting?
What's interesting was that a Civils Services topper got influenced by a failed civil engineer.
— Pranita Jonnalagedda