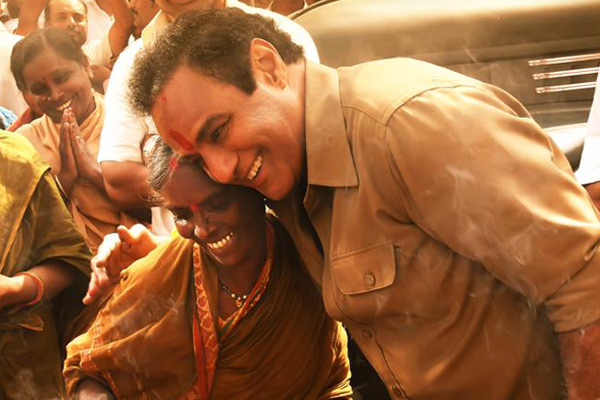 The name NTR stills holds magic among Andhra voters. This is evident from how rival parties and their sympathisers are coming out biographies and biopics to attract popular attention. In the process, they are interpreting incidents in NTR's life to suit their advantages ahead of coming Lok Sabha and Assembly election in AP. The ruling and opposition parties are in the forefront of this aspect. Controversial phase is what happened after Lakshmi Parvathi's entry into NTR's life.
A 662-page booked titled 'NTR a biography' written by K. Chandrahas and K. Laxminarayana threw new light on this. The book got good reviews for a balanced and logical presentation of life incidents. Its interpretation suggested that had Lakshmi Parvathi confined herself to household after marrying NTR, all those conflicts within the TDP would have been avoided. Then it would have been a different story altogether.
Going contrary to this line of approach, Ram Gopal Varma's 'Lakshmi's NTR' film is certainly giving a political twist. It is trying to present NTR as the victim of a political conspiracy by his own family members. The entire story is seen from only the viewpoint of Lakshmi Parvathi. As on today, it is well known she is a sympathiser of Jaganmohan Reddy and obviously every attempt is made to present CM Chandrababu Naidu's character as the anti-hero.