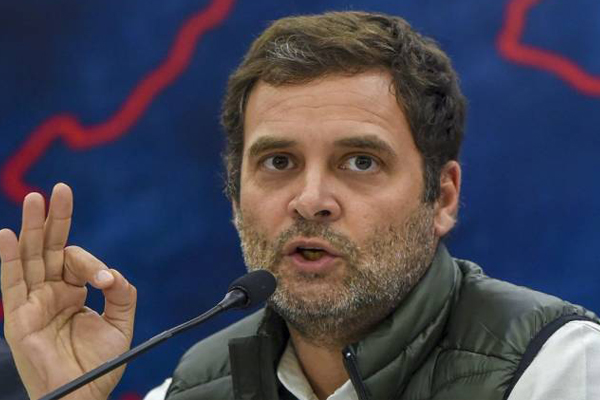 All India Congress Committee President Rahul Gandhi made a scathing attack on the Rashtriya Swayam Sevak Sangh (RSS) and PM Modi. He accused RSS of running the Central government from its Nagpur headquarters while Modi is just the face of it all and nothing more. Rahul says it is the RSS which is playing a dirty role behind the musical chairs game in the Central Bureau of Investigation where honest officers are replaced by RSS-friendly officers.
Rahul said PM Modi is a cowardly person who is not having enough courage to face the opposition attack on the Rafale jet fighter scam. When the CBI director tried to investigate the PM role in the Rafale scam, the RSS leader Mohan Bhagavat interfered with this and changed the officers at their whims and fancies.
Rahul says in recent days, there is a clear fear in the face of Modi that he will certainly lose the coming general election. He asserted all the RSS friendly employees in key posts in Rajasthan, Madhya Pradesh and Chattisgarh will be shifted to non significant posts immediately. Rahul appealed to the Congress sympathisers and activists to wage a united battle as their unity will be the only weapon to chase away RSS and Modi.
Telugu360 is always open for the best and bright journalists. If you are interested in full-time or freelance, email us at
Krishna@telugu360.com