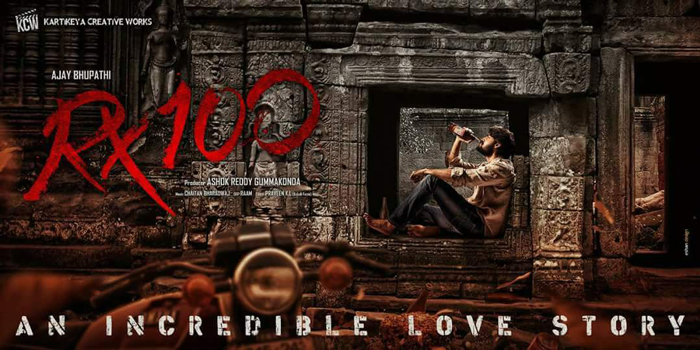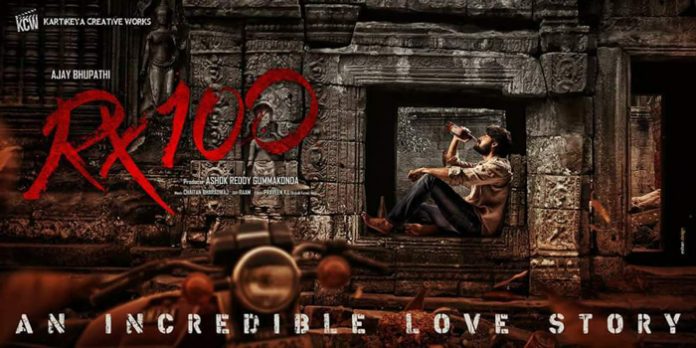 Tollywood's latest release RX 100 is having a dream run at box office after its release this Thursday. The film's phenomenal openings have stunned trade circles, thanks to the bold trailers and strong publicity campaign by the producers. As per trade analysis, the film is going to enter profit zone in just two days.
As the film is running with packed houses in all major areas, here is the look at what are the lessons learnt from the success of RX 100.
Click Here for – RX100 Day1 AP/TS Collections
Shoestring budget a big plus : RX 100 is one of the low budgeted films of Tollywood in recent times. Reportedly, the film is made on a meagre budget of 3 Crores which is usually the same budget spent on a single song for our films. Low budget means there is not much risk involved for the producers and buyers.
Telugu market big enough to recoup : The success of RX 100 has also proved that Telugu film is big enough for a film to recoup the budget if it manages to struck the right chord with target audience. In this bold and realistic romantic drama, younger generation audience have been the target and it paid off quite successfully.
Publicity played a prominent role : For any film, publicity has become the key aspect to take the film to the next level at box office. For RX 100, publicity has played a prominent role in taking the film deep into audience. The makers have been aggressively promoting the film since the last one month. Even the overseas distributor has promote the film big time. All this has come in handy for the film to open on a strong note.
The raw and titillating content has further helped the cause for RX 100. Not all films with such genre manage to storm box office, but RX 100 has definitely started a new trend in Tollywood and has given new lessons on how to bag success despite not having a heavy star cast and big names behind its making.