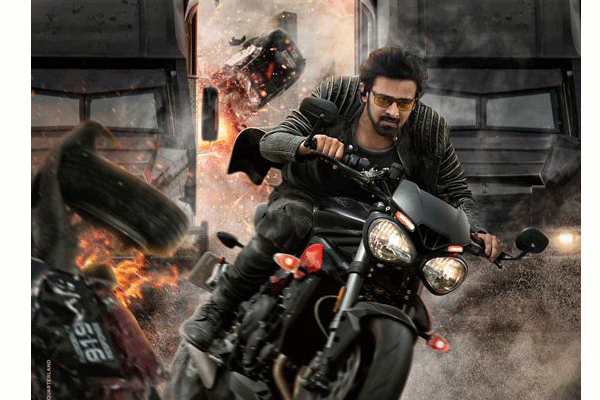 With new releases releasing & dropping collections, Saaho has exhausted its run, well numbers don't lie – it was a bust at the box office. The Prabhas starrer has now concluded its box office run domestically at ₹339 crores (₹180 crores Share) and just shy of $10 million (₹30 crores Share) overseas for a global total of ₹410 crores (₹210 crores Share). What was intended to bridge the gap between Baahubali 2 and the number two at the Indian box office, ended outside the top ten at number thirteenth-highest grosser of all time domestically as well as worldwide (among all Indian films with all versions).
Before dropping in the what went wrong and what went right, here's the Saaho break down by territories, along with the share earned, compared with what was supposed to be earned by the film.
| Area | Share | Rights |
| --- | --- | --- |
| Nizam | 28.10 Cr | 40 Cr Advance |
| Ceeded | 11.90 Cr | 25 Cr Advance |
| UA | 10.10 Cr | 15 Cr Advance |
| Guntur | 8.10 Cr | (Guntur+Krishna+Nellore) 24 Cr Valued |
| East | 7.40 Cr | East+West 17 Cr |
| West | 5.70 Cr | |
| Krishna | 5.10 Cr | |
| Nellore | 4.40 Cr | |
| AP/TS Total | 80.70 Cr | 121 Cr |
| North India | 76.70 Cr | 65 Cr |
| Karnataka | 16.00 Cr | 28 Cr |
| Tamil Nadu | 5.20 Cr | 16 Cr |
| Kerala | 1.40 Cr | 4 Cr |
| | | |
| India | 180 Cr | 234 Cr |
| Overseas | 30 Cr | 42 Cr |
| Worldwide | 210 Cr | 276 Cr |
Coming to what went wrong section, with over ₹270 crores rate card, the film had pretty big shoes to fill. The pre-release business was encouraging but that's the downside of trade in South India. The film, however, underperformed, still did pretty huge numbers for a Telugu film, even ignoring the Hindi and Tamil versions. The rights were overpriced than what was the general expectations a few months back and this is the case with almost every big film in Tollywood, for that matter South India. The film also had to face the negative word of mouth, in fact, an additional negative campaign by Mumbai based media, but with the hype and stardom of Parbhas, the film was able to go in black, thanks to a pretty reasonable and calculated deal. This is not just the case with Saaho, the next biggie, Sye Raa Narasimha Reddy is getting even crazier rates. A more detailed story on the same on some other day.
There's always a brighter side, in fact, we have two. One and that's a big one, Saaho has shown the big potential market for Tollywood and South India. Sure Saaho did great in North India, the actual north i.e. East Punjab and Delhi, which is a no-no for South Indian film, thanks to super-stardom of Prabhas, that for you is the second bright thing. The market that Tollywood needs to cater to is the Central and Eastern India. Bihar, East Uttar Pradesh, CI, and Odisha has done extraordinary business for the film. The business in these markets for Bollywood is awful, as the interiors are simply not getting the content they crave for. The problem lies with the fact, that these markets are single-screen dominated and Bollywood ain't making a film to cater outside plexes This has been a pretty successful year for Bollywood, but no film has done well outside the 2000 odd plex screens, except Kabir Singh to an extent. The regional industries of these markets are very small and not able to provide the content & scale as well. There's a huge window to cover and Tollywood can fill that if we market our films smartly in these territories. This will also be a boon for the exhibitors in these territories which are on verge of extinction.