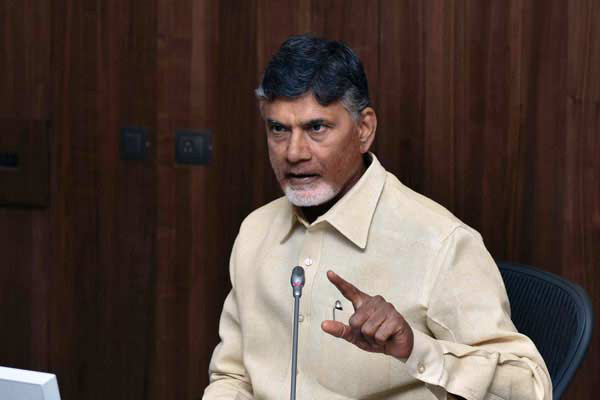 It is well known that the Modi government at the Centre has given a clean chit to Opposition leader N Chandrababu Naidu over PPAs. Union Minister RK Singh has clearly said that there were no irregularities committed in Naidu regime. This has proved allegations by Jagan Circar totally wrong. But now instead of targeting CM Jaganmohan Reddy over these PPAs, Chandrababu Naidu has now started demanding serious action against three IAS officers responsible for this.
According to Naidu's information, Retired IAS Ajay Kallam Reddy and current IAS officers PV Ramesh and Nagulapalli Srikanth have obviously provided false information with regard to PPAs. In their reports, these officials have said that serious irregularities took place in PPAs. They even held a press conference and announced that the government would take criminal action against the previous TDP regime.
Chandrababu further cautioned the IAS officers against blindly going by the orders of CM Jaganmohan Reddy as it would get them implicated in cases like before. Even the CM would not be able to protect them when cases come up in future. Naidu recalled how scores of IAS officers faced jail and are still facing CBI cases. Unfortunately, officers accused in CBI cases are being taken in key positions in Jagan Regime. Their only task is to remove all evidence and such documents from official records relating to Jagan CBI cases.