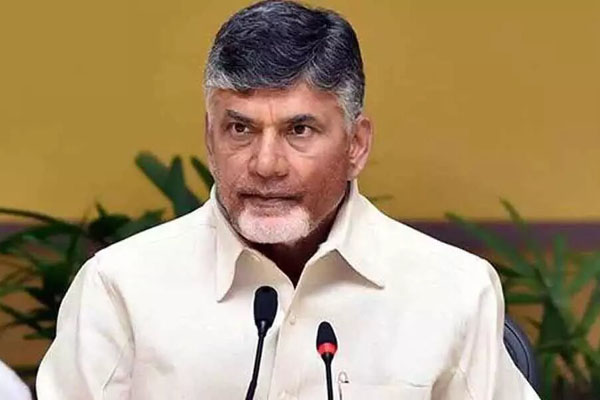 TDP president and former chief minister N Chandrababu Naidu on Saturday said that several MLAs from the ruling YSR Congress were in constant touch with him. In an interaction with the media persons at the party office, Chandrababu Naidu said that the YSR Congress MLAs are now being treated as slaves and want to come out of slavery soon.
Chandrababu Naidu also claimed that people in the state were ready to send home chief minister Jagan Mohan Reddy. He said that people are only waiting for the elections to throw Jagan out of power.
Referring to former minister Y S Vivekananda Reddy's murder, he said that the murder is one of the biggest suspense thrillers even fiction writers can't imagine. He asserted that there was not a single case in the country with so many twists. He said that people would lose confidence in the institutions if this case is not resolved and the criminals are not punished.
Chandrababu Naidu accused Jagan Mohan Reddy as the highly corrupt leader in the country. He said that Jagan Mohan Reddy is not the representative of the poor as he is claiming, but a representative of the criminals.
About the recent MLC elections, the TDP chief said that people have voted against the YSR Congress and Jagan Mohan Reddy's rule. The vote in the MLC elections was a clear reflection of the vote against the government.
The TDP chief said that the party is getting ready to defeat the YSR Congress in all 175 Assembly seats in the next general election. He wanted the rank and file of the party besides the people to get ready to pack the YSR Congress and send it out of power.
Referring to the MLC election from the Assembly quota, Chandrababu Naidu said that the TDP has 23 MLAs and the party candidate received all 23 votes. He discounted the allegations of the YSR Congress that the TDP had purchased MLAs. He said that the TDP vote was intact and the allegations of the YSR Congress leaders were exposing their weakness and the fear of defeat in the next election.