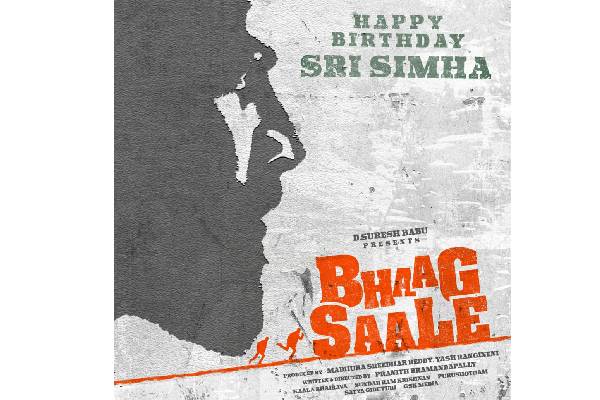 Young hero Sri Simha of 'Mathu Vadalara' fame has turned a year old on Tuesday. Marking his birthday, Simha's third film is announced. 'Bhaag Saale' is the title and a poster is unveiled wishing Simha.
The film will be written and directed by Pranith Bramandapally of Niharika's 'Suryakantham' fame. He also directed 'Mudda Pappu Avakai' web series.
To have music by Kaala Bhairava, the film will start rolling from March third week.
Madhura Sreedhar and Yash Rangineni will jointly producer 'Bhaag Saale.'
It's a Suresh Productions presentation.