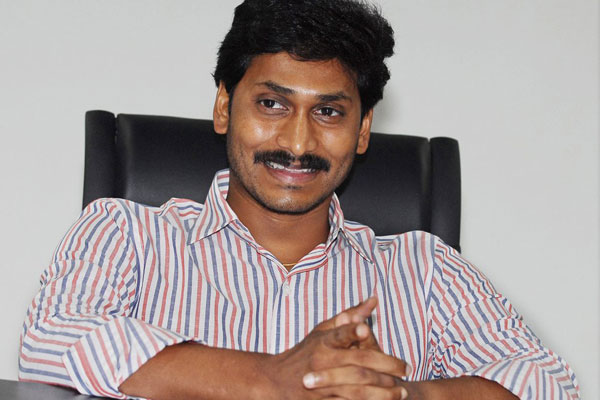 Dear Mr Jaganmohan Reddy,
Season's greetings. As you are very well aware, the Municipal Corporation of Hyderabad was elevated to Greater Hyderabad Municipal Corporation a few years ago. It was promoted to A1 status. As a result, all State and Central staff, Public Sector and even a large number of private sector staff were benefitted owing to spike in house rent allowance (HRA). A new airport came up. So did a marvellous Outer Ring Road. US President George Bush was brought to Hyderabad . A lot of urban activity began. Some important flyovers came up. All these had happened during your dad's regime as the Chief Minister.
Alas, Dr Reddy, the darling of masses, (please recall the crowds that bade farewell to him when he died) must surely be turning in his grave for your reluctance to contest the GHMC polls.
Now, after all, there are no emotions rising high in Hyderabad. Even KCR, who had provoked the regional sentiment to its crescendo, is now singing a completely different tune. All Andhra migrants are, he is claiming, to be Hyderabadis. He is scoring brownie points and hitting sixes and boundaries in this political match.
For Muslim brethren, MIM is anyhow there in the City for decades. The MIM knows its weaknesses more than its strengths. It stops where it has to and rolls where it wants to. Asad-Akbar combo continues its stranglehold on the Old City. They don't even totter. Still they go to people. Move door to door to seek votes. Asad provided enough fodder to his critics by raising an uncalled for issue about beef. Fortunately, it has not been fomented beyond a point by the BJP, which is playing second fiddle to the TDP in the City.
Sir, you were almost in the saddle of the Chief Minister of divided Andhra Pradesh before the elections. Or, at least, most of your diehard fans thought so. For sure, even you must have been under that impression. The overconfidence your party was brimming with and slamming of doors on the faces of leaders who had sought to sail with you are still fresh in our memories.
But, what was foreseen by seasoned analysts did tick you off. You emerged as a strong opposition in the divided State. Well, not a bad show for a person who was branded as an impudent son of an intelligent leader. Let us not get too much into the circumstances that led to the cases against you, your imprisonment and the things that ensued eventually. We also know the proverbial Sword of Democle's is still hanging on your head.
Sir, we also know you are cool to KCR and his party.
But, have you not missed the logic that a marriage of convenience between your arch rival Chandrababu Naidu and his bête noire KCR would reverse your fortunes? Or, do you have any other trick up your sleeves that can hold you in good stead at least with KCR? Maybe, we are not aware of it.
The "cash for vote" case that came like a tsunami and engulfed the TDP in a huge embarrassment and seemed like gobbling up your worst political enemy Naidu suddenly lost its fizz. Did you get to understand what could have gone in from one hand and what could have come in to the other to keep the case at bay? Maybe, you can guess. But surely, you may not have the proof of it.
Sir, do you know that your access points are not turnstiles at airports, but are iron curtains? Most of your admirers were left out.
Sir, at such a young age with a fledgling political party still struggling to find its feet firmly rooted to the ground, do you need a coterie around you? Why are you not having your ears to the ground? Why do you listen only to a few? Did you never read the famous Shakespearean quote: "Love all, trust a few and do wrong to none"? Or, at least, its curated version of 'Love all, and only trust a few'.
May we know, sir, why is none of those trusted lieutenants of your very popular dad Dr Rajasekhara Reddy around you? We are baffled, sir, that you continue to nurse his bitterest critics.
Ironically, those who joined hands with you with a lot of hopes and aspirations either deserted you or defamed you or remained silent grudgingly. Though it is not uncommon in any political party, Mr Jagan, we would like to know whether you care for such sensitive things and take necessary corrective measures at all?
A person who had discredited himself as being responsible for the conking off of a prestigious car project for AP and who gave the first reply to your mother Mrs Vijayalakshmi on the floor of the united Andhra Pradesh Assembly is a helmsman in your party today. We know, sir, that there are no scruples in politics and that the age-old coinage of Pranab Mukherjee that 'there are no permanent friends or foes in politics' holds water everywhere and all the time. And, you are no exception.
A person who asserted that Chandrababu Naidu was the most suited person to be the Chief Minister in a divided State and heaped encomiums on him is now at the helm of affairs in one of your people-facing activities.
Whoever is advising you, Mr Jagan, is surely a plant of your opponents. That some one is administering slow poison. By opting out of the electoral race in the GHMC, you, for once or once and for all, you have lost a great opportunity to tell people of Hyderabad that not all claims of Chandrababu Naidu about the development and the projects are true and about the contribution of your father to the city. Not that your party's presence may make any big difference either to you or anybody. But at least the lot that is sulking over the bifurcation of the State would have had a choice. Now they are left with only the TDP.
Chandrababu Naidu, by virtue of his campaign, at least, forced the TRS to think that it was necessary for KCR to hold one public meeting as part of electioneering. But, you, sir, are just like any commoner now here or an archetypal nowhere man. A mute spectator and a muted leader.
Wish you best of luck, sir, for you seem to rely more on that rather than effort.
Telugu360 is always open for the best and bright journalists. If you are interested in full-time or freelance, email us at
Krishna@telugu360.com