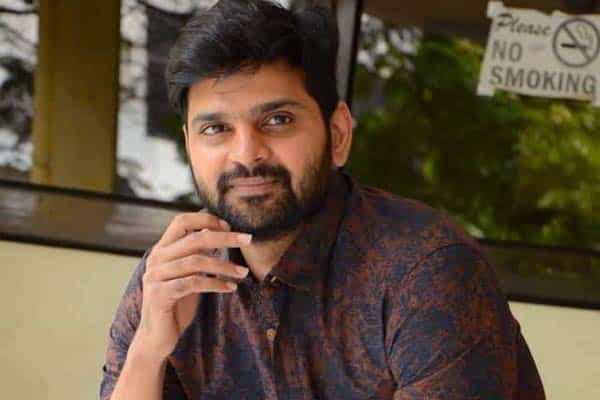 Sree Vishnu Needi Naadi Oke Katha Movie Interview
There are roles that actors have to really make an effort to get into the skin of, and then there are others which come naturally. Needi Naadi Oke Katha proved to be the latter for actor Sree Vishnu, who's been waiting with bated breath for the release of the film this weekend.
"My character Sagar resonated with me on so many levels. Many of his life's situations come right out of my life. For many scenes, I didn't even have to act and just lived the moment, because I knew exactly how it felt," he shares even as he reveals that the film is the story of a youngster, who's struggling and frustrated in a bid to answer society's never-ending questions about 'what's next'.
"We live in a world where it's not easy to pursue a passion because people expect you to take the tried and tested routes of being an engineer or doctor. There's excess value given to studies and anything out of that route is looked at with a frown, and that inculcates fear in the minds of students. It's no wonder we keep hearing about students committing suicides due to bad performances in exams. Do you see how much pressure there is in the head?" he reflects, explaining that choosing a profession like acting helped him understand what all this pressure was about since people never thought he was serious about life. "Some people don't want to study. They have other aims and ambitions in life. And it's totally okay!" he adds.
Director Venu Udugula was very particular about having a fresh cast for the film to bring an element of novelty. That's how director Devi Prasad was roped in to play the key character of Vishnu's father in the film.
Vishnu tells us that what sets Needi Naadi… apart from other college films is the fact that it goes beyond the regular story of life on campus. "There's a love story, college politics and friendships that are explored in general. However no one has focussed on life post that and the struggles a student has to make sense of life alongside trying to match expectations," the actor states.
After an acclaimed film like Mental Madhilo, Vishnu chose to work on this film solely because the character was very different. In fact, he's confident that this film will help him reach a different set of audiences. "Mental Madhilo catered to an urban audience, while this film is for a larger setup where people in smaller towns will connect as well," explains the actor who apparently has no nervousness ahead of the film's release.
One of the film's producer is his best friend Nara Rohith and we quiz him how different he is as a producer and if their personal equation is out of the picture on the film's sets. "Not at all. I have done so many films in the past and I have understood that it's not possible for me to share this kind of comfort level with any other producer. His immense trust on me, only makes me more responsible and pushes me to ensure I give my best," he reckons.
On a parting note, Vishnu leaves us with food for thought. "Amidst so many films coming in everyday, I felt that such a film was the need of the hour. Yes, there's entertainment in every film as is in ours too. But Needi Naadi… is a heartwarming tale that will make people sit up and think. What's more, it will remind people of a sense of responsibility," he signs off.
—Pranita Jonnalagedda