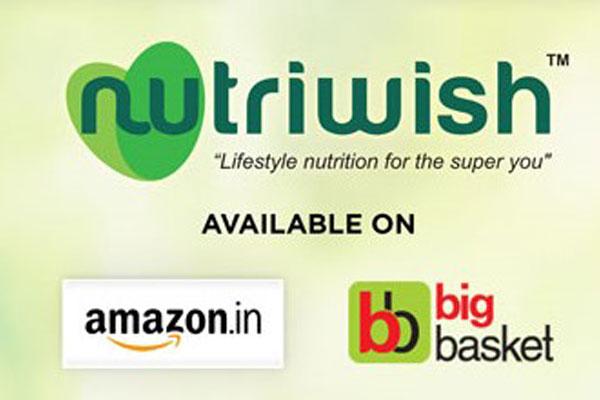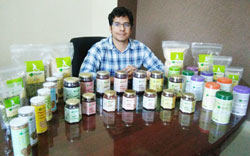 Let thy food be thy medicine. As consumers are more judicious about what they eat, Hyderabad based startup Nutriwish is promising "Lifestyle nutrition for the super you". With a delightful spectrum of super foods ranging from healthy cooking ingredients to health supplements, Nutriwish is committed to world of possibility in healthy foods with a continuously growing selection. This week Telugu360 is in conversation with the founder Kranthi Teja Alapati who shares with us some pretty exciting things
How did Nutriwish happen especially in an era where startups are technologically heavy?
There is neither one path nor a right path when it comes to startups. In the end it is a business opportunity whether it is in technology market or not. Having said that, we sell primarily through online marketplaces and are therefore quite reliant on technology to reach out to our customers
I saw an opportunity when I was working as a business development executive for a research heavy company. This helped me get an idea about the market and understand how other brands were doing, which greatly influenced my decision to start-up in this field.
Can you pitch for one of your best selling product?
Sure. Green coffee bean is one of our best selling products. It is a Weight Watcher, Suitable for Diabetics, Organic, No Preservatives, and Fat Free. We source our coffee beans from Araku Valley in Andhra Pradesh where it is grown organically by the local tribal populace
Tell us more about your interactions with farmers?
Initially I had a lot of interactions with farmers. In fact it was a technologically progressive farmer from Anantapur who introduced me to Quinoa. Quinoa is a Pseudo millet indigenous to Bolivia. Recently, Indian farmers started cultivating it. I spoke to farmers from various states like Rajasthan, Gujarat, Telangana and Andhra Pradesh about the cultivation of quinoa and several other unique products.
We source our honey directly from bee-farms from various regions in India except for our wild honey which is collected from bee-hives in the Sunderbans mangroves in West-Bengal by the local tribal populace
Can you elaborate on the funding patter of your startup?
We are completely bootstrapped at this point. It is important to maintain a consistent vision while evaluating funding from any source, self or external. Having said that, for a dynamic startup like ours, it is difficult to have a fixed working capital right from the start as we are always on the lookout for novel products to add to our collection.
What was a big challenge for you in the initial stages?
The biggest challenge was making the first sale. Customers were initially apprehensive of trying out a new product. By ensuring that we give the best product to our customer consistently, we are now known for the quality of our products.
How do you ensure to maintain quality?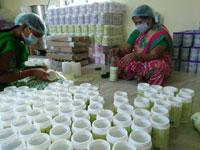 When we choose where to source the raw material from, we are very careful that all safety and product quality parameters are met. Our sourcing personnel are well versed with the product and ensure that only the best grades of food products are sourced. We get samples of our products tested in external food testing labs as part of our company's due diligence measures as well.
Do you sell directly to customers or through vendors?
At times we deliver our products to the customers who contact us directly, depending on their location. Most of our transactions are through marketplaces like Amazon and Big Basket.
Can you take us through your team?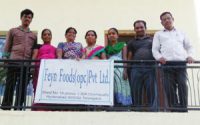 We are a team of 8, including me. I handle the vendor partnerships, accounts and procurement aspects while the rest of the team takes care of the production aspects.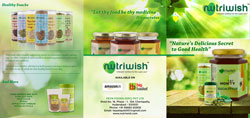 Are you planning for an expansion?
While our base is currently in Hyderabad, we have a pan–India presence through marketplaces such as Amazon. We are also looking for distributor tie-ups in all metros in order to build up our retail presence. We will soon make our presence felt in Mumbai, Chennai and Bengaluru.
What has changed from the time you started?
The complexity of the business has changed, we started with 4 products and today we have 35 products. We strive to ensure that all of our products adhere to the highest quality standards. The chaos at the start of our operations has been now replaced with set processes to streamline critical aspects of the product cycle.
Do you have any competitors in your space?
We have two major competitors, who are also predominantly online players. We expect to be No.2 in a few months based on current growth trends. In Hyderabad however, we are the only company that offers such an eclectic range of health food products.
So how often do u think of coming up with new products?
While we don't have a hard and fast rule, we try to understand the demand for a particular product based on consumer feedback before introducing any new products. At present, most of our products are ingredients. We would like to gradually evolve into offering value added products that are designed based on inputs from consumer feedback.
What keeps you busy these days?
We are currently occupied with our efforts to expand into offline retail as well. While we are primarily an online business, we want to have a presence in major retail outlets to drive volumes, as well as to build awareness about our brand.
Where do you see organic food startups in 5years?
Awareness about organic food is slowly gaining pace. Organic farming is growing rapidly and eventually cultivation will mostly be organic. Organic cultivation at a larger scale will lead to a reduction in prices for the consumer as well. This will definitely lead to more players entering the space with unique products as well as organic variants of conventional food products.
Telugu360 is always open for the best and bright journalists. If you are interested in full-time or freelance, email us at
[email protected]