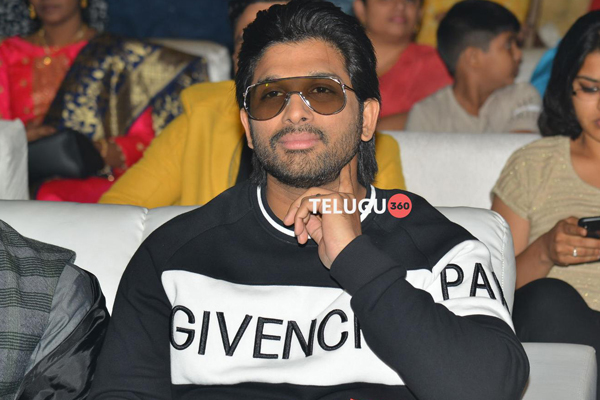 Stylish star Allu Arjun has a good taste for fashion. He maintains a well-curated wardrobe stacked with international brands. On numerous occasions, he was seen flaunting his extensive collection of apparel.
For the pre release event of Taxiwaala, Allu Arjun is seen donning an expensive hoody from the popular french luxury brand Givenchy. It is learnt that the Givenchy sweater wore by Allu Arjun costs around eighty thousand rupees. This costly sweater has caught the attention of media and became a talking point among everyone at the event.
Allu Arjun graced the event of Taxiwaala as the chief guest. On work front, he is gearing up to team up with Trivikram Srinivas for his next project.