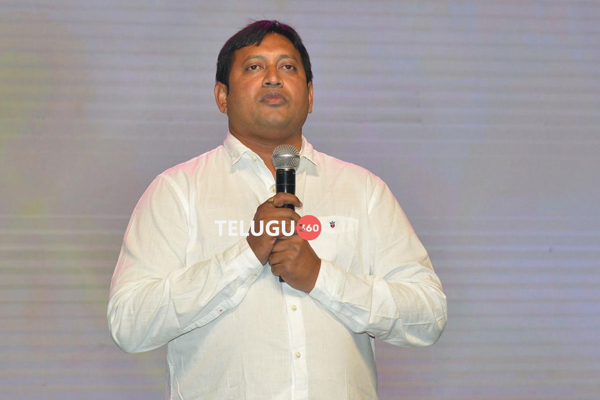 Vijay Devarakonda's upcoming film Taxiwaala is produced by Allu Arjun's PRO SKN Srinivas in association with GA2 Pictures and UV Creations. Speaking at the pre release event, SKN got emotional about his journey from being a commoner to turning a PRO and then a producer.
SKN expressed gratitude to star producer Allu Aravindh for making him a producer and hailed him as a godfather. SKN recollected his close association with Allu Arjun and filled his speech with effusive compliments for giving him continuous support. He also thanked Vamshi of UV Creations for encouraging him towards becoming a producer.
Speaking about the film, SKN said Taxiwaala is a first of kind subject which will appeal well to all sections of audience. He said that the team is fully confident on the output despite of leaks. He praised Vijay Devarakonda for signing the project and predicted that the film will become a blockbuster.
Directed by Rahul Sankrithyan Taxiwaala is going to hit the screens on this 17th.