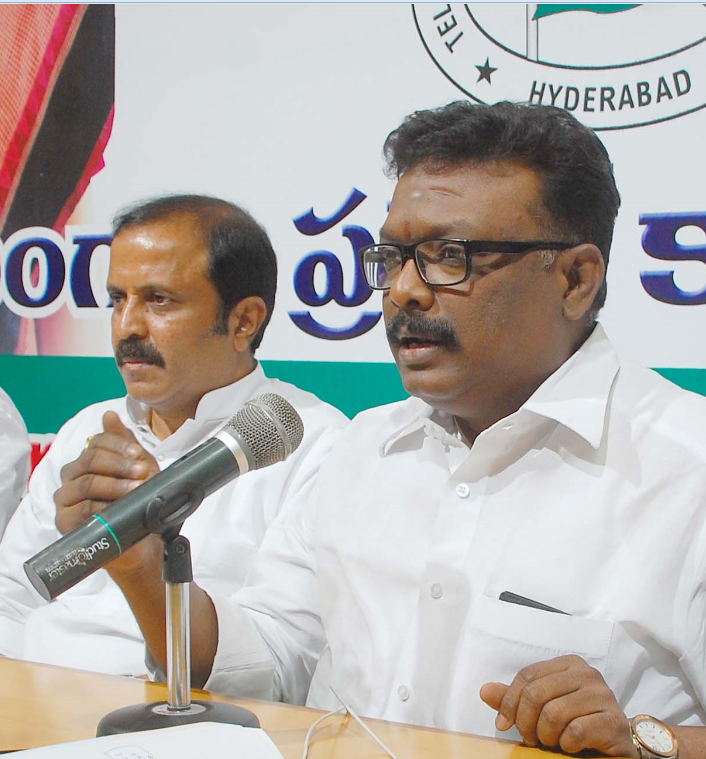 Congress today took strong exception to the Telangana government's decision to sell 8000 acres of land across 10 districts of the state.
Telangana Congress chief spokesperson Dr Srvan Dasoju ridiculed the government justification that it had decided to sell away the lands as it was not able to protect them. "It's a lame excuse. It's only a pretext to offer the precious lands to near and dear ones of the government," he said. He released a photograph of a dharna conducted by the Telangana Rashtra Samiti on July 12, 2012, decrying the then chief minister Kirankumar Reddy's decision to sell HMDA lands. The dharna was led by none other than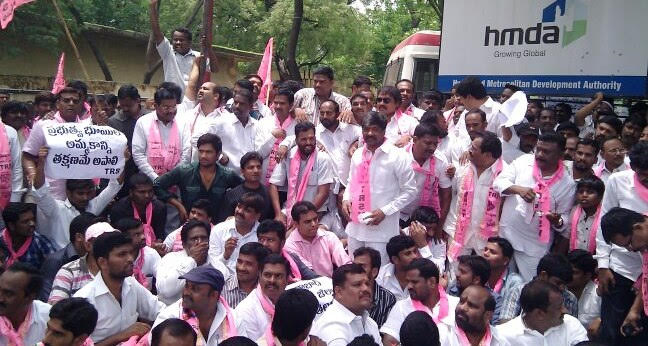 present IT minister K T Ramarao.
"Now the same party, which is running the government, is resorting to the  practice initiated by a  regime which TRS fought against. Is it not height of hypocrisy ?," Dr Sravan Dasoju asked. Dasoju recalled how the TRS leadership opposed the land selling  by Andhrollu during the T-movement. He wondered as to how  the Telangana government follows the footsteps of a rabid anti-Telangana chief minister and decides to transfer the land to private agencies and capitalists.  The TRS always talked about land grabbing in around greater Hyderabad. But it had  been  almost 16 months and not even a single acre land had been resumed by the government, he added.
"We can create anything, but not the Land. The land is a very scarce commodity  and it is required for future generations. It is a mindless act and is totally unacceptable to Congress," he said. The Congress chief spokesperson said  the TRS leaders filed cases against Padmalaya studio alleging that they had grabbed crores  worth of government  land and now not only had they fallen silent, they had even given clean chit. "TRS government is very excited about the fact that Mahesh, film actor has adopted a village having his family indulged in such a massive land grabbing. The same hypocritical policy is being adopted in case of Nagarjuna also," he said.
"The CM is spending crores of rupees on festivals, pushkaraas, temple constructions, temple donations and for other unproductive activities which resulted in the present financial crisis," he said adding that if at there was any fund deficit, TRS leadership was to be blamed. He demanded  immediately revocation of the decision to sell  Telangana lands .