Revolutionary Writers Association (RWA or Virasam in Telugu), which dominated the Telugu literary scene for over three decades, has become poorer. One of its pillars and founder member Chalasani Prasad passed away in his Vizag residence this morning following massive heart attack. He was 83.
He was popular as "Virasam Prasad" among the literary circles.
It is difficult to imagine a Virasam without Chalasani Prasad. A theoretician basically, Chalasani Prasad, a teacher by profession, led Virasam  facing sever repression unleashed by state.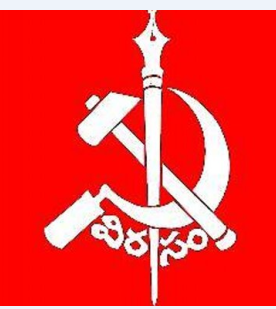 He was the editor for Mahakavi Sri Sri's Anantam, whole range of  works by Mahakavi. He was responsible for the  publication of collected works another literary collosus Kodavatiganti Kutumbarao.
He never hesitated to talk against the state when police killed tribal leaders branding them as Maoists. Recently, he raised his voice against the brutal killing of  Ganti Prasadam,  Flanked by Proj Haragopal he said police in mufti killed Prasadam, who worked for the rights of the Adivasis.
He was arrested during emergency and served all through the period in jail. He was implicated in conspiracy cases as well.
State repression haunted him like a shadow arresting him and searching his premises on several occasions.
Chalasani Prasad was born on 8th December 1932 in Nadendlavari palem Krishna District. He attracted towards Marxism at an young age and participated in many movements.
Chalasani  had been executive member ever since the organization was set up in 1970. He was secretary of Virasam between 1985 and 88. He led the organization in the capacity of president at most trying times in the history of Revolutionary movement between 1998 and 2002.
A singer, he had been inspiration for many poets in state. Known for his unwavering committing to Maoist though, to which Virasam wedded to.
Despite changes in the social and political environment and communist movements across India, Prasad remained stubborn Marxist. Virasam brought about his writing in two volumes "Literaray Essays " in 2008 and " Works of  Chalasani" in 2010.