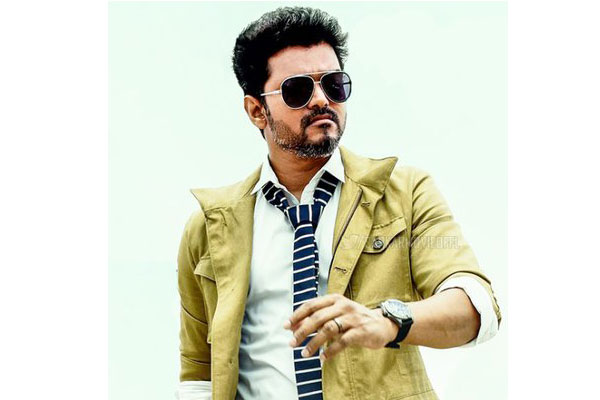 Tamil hero Vijay made some interesting comments during the audio function of his upcoming film Sarkar. He clarified, he is not essaying a Chief Minister role in Sarkar movie. Later, a hypothetical question was asked, "What would you change in the state if you become the CM", and for this Vijay answered cleverly. His answer clearly exposed his political aspirations.
Sarkar movie is directed by Murugadoss, whose earlier movie Spyder, a bilingual, was a dud at boxoffice. Vijay told, the story of this movie has political backdrop. His earlier movie Mersal also has political dialogues. Vijay was even dragged into controversies because of those dialogues.
For the question, "What would you change in the state if you become the CM", Vijay answered, 'I think this is an imaginative question. But what I can say is, I will not 'act' if I become a Chief Minister in real life. Also, If I become CM, my primary focus would be to form a corruption free government, which I know is very difficult to achieve." He also added, "Only if the people at the top level refuse to accept bribes, then only people at lower level also stop encouraging corruption."
Anyway, its now clear that Vijay has political aspirations and they keep coming out in these kind of events or press meets.