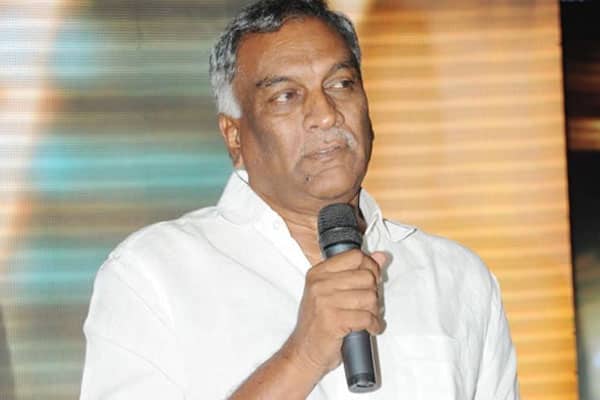 Producer, Tammareddy Bharadwaj who is known for his take on politics and film industry in recent times, once again came out hard, in a polite manner on AP CM Chandrababu, Janasena Chief Pawan Kalyan and YSRCP Chief Jagan. In his latest YouTube video, Tammareddy Bharadwaj called for a common understanding of the existing problems that are coming in way of development of Andhra Pradesh.
Tammareddy Bharadwaj started off the video, calling Agnyaathavaasi the biggest failure in Pawan Kalyan's career, and held PK fans equally responsible for it. The former producer took a dig at the new channels, questioning the Media take on Pawan Kalyan.
'Is the media perceiving him as an actor? Politician? Or a Social Activist? I don't understand the attitude of the people while reacting towards a Pawan Kalyan topic. It looks like few people who are attacking PK, and others claiming as PK fans are in a deep identity crisis,' said Tammareddy.
Parallelly he drew comparisons between the statements made by Jagan, CBN and Pawan Kalyan, on the lines of special status and special package. 'Right from CBN, PK and Jagan, everyone is stating that BJP which shelved the concept of Special Status to AP, is not even fulfilling the promises made under the special package. On the contrary, BJP is calling it as a foul play and stated that it is indeed fulfilling everything promised under Special Package, and it is up to the AP (TDP) Government to implement these schemes.
Tammareddy questioned the dissimilarity in the statements pronounced by Modi, CBN and PK. 'Prior to the 2014 election polls, Pawan Kalyan who supported BJP-TDP alliance, also promised that he wouldn't shy away from questioning the government if they don't fulfil their promises.
CBN cleverly refrains away from the issue, citing the alliance with BJP, and pronounces that he would go to the court if required. Meanwhile, Pawan Kalyan says that he will speak when required. And Modi (BJP) claims it has delivered its promises. How can these three, who were in alliance, speak three different version?
Parallelly, Jagan is busy in his Padayatra. He doesn't make any concrete appeals regarding the Special Status or Special package.
At times, Chandrababu says, there is no need for Special Status, as the Special Package is more beneficial. And again, he blames the Centre for not granting special status. At this juncture, YS Jagan says, he shall extend support if BJP promises Special Status! So where is this going on?
Is BJP, CBN, Jagan and Pawan Kalyan trying to mislead? Let's ignore CBN and Jagan for the meantime. What about Pawan Kalyan? It is really sad to know Pawan Kalyan too is being on the same lines. If we tend to take a liberty and advise Pawan Kalyan, we end up getting trolled by PK fans.
I pledge Pawan Kalyan come out with a clear mindset, briefing about the action plan. He should ensure that his fans and his supporters (websites) don't start trolling when we put for an.
For me, a leader is someone who thinks about the problem and then comes up with a viable solution. Pawan Kalyan has the responsibility to clear the air on many aspects, and he needs to focus on resolving many issues that are currently lying ahead of him. If he still says that, he will speak when required, it wouldn't make any sense. It's been three to four years since he launched the party, and it is high time for him to direct his fans, and his supporters in a proper manner. We need clean politics, and definitely not hate politics.
I believe we all are working towards the same goal; development of Andhra Pradesh. For that, we need to work together, putting everything behind time, and go ahead,' concluded Tammareddy.