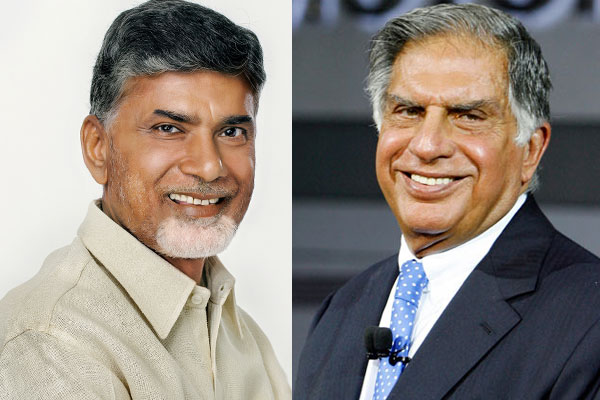 Tata Group chairman Emeritus Ratan Tata, in an unprecedented move, came forward to adopt 264 villages in the Vijayawada parliamentary constituency. This was announced by Tata himself after a luncheon meeting with chief minister Chandrababu Naidu on Moday afternoon. Naidu lauded the decision of Tata stating that by adopting a whole Parliamentary constituency, Tata showed the corporate philanthropy a new path of social responsibility.
"This is for the first time that such a huge number of villages are being developed by a single institution/ Trust in Andhra Pradesh. This will set an example in the country as it will be mentored by Industry Titan Ratan Tata. I'm impressed with the background work and research Tata Trust has done on these villages," the Chief Minister said.
Expressing gratitude for Tata's gesture Naidu urged Tata to pay a visit to Visakhapatnam, Nellore and districts also. The CM requested Tata's participation in aqua, food processing, automobile and manufacturing sector also. He said the state was fortunate that Tata visited Vijayawada when Andhra Pradesh was constructing Amaravati capital. Naidu said Tatas arrival in the state means the state is fully ripe for the investments.
Later, Tata was all praise for chief minister Naidu for his endeavor to industrialize the state. He assured all possible help to the state government in transforming the state into an industrially advanced one.
A memoradum has been signed between the Tata Trust and government of Andhra Pradesh with regard to the adoption of villages.