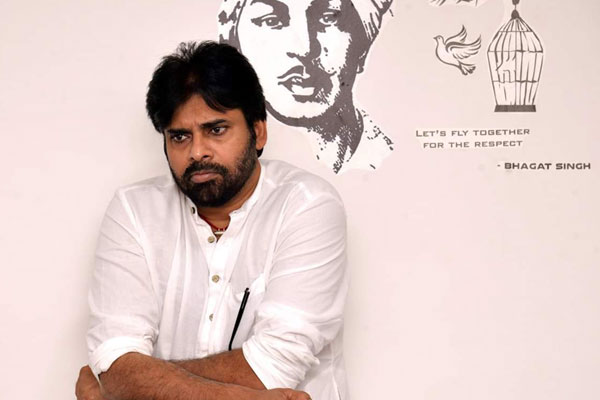 Jana Senani Pawan Kalyan has expressed unhappiness over the activities of some leaders in his party. He says these leaders are actively campaigning with him during time while by the night time, they are taking all the information to the Telugu Desam Party. It is because of leaders like Ganta Srinivasa Rao that my brother Chiranjeevi's Praja Rajyam Party was totally spoilt at that time, Pawan said.
All precautions are being taken to protect Jana Sena from such bad influences. Pawan says it is unavoidable that many corrupt leaders will come into Jana Sena but ultimately the party will remain clean because of its ideological commitments and sincerity at its roots. He appealed to the voters to trust him and support him so that he will be able to change the existing system of corruption and injustice.
Pawan's comment on TDP coverts is based on long-time rumours. Several leaders within Jana Sena are not happy because of the Jana Senani's unilateral leadership and also because of new leaders coming into the party from outside. Naturally, such leaders are being wooed by the TDP which is capturing all those unhappy in other parties by offering them some post. There are rumours TDP offered MLC to Vangaveeti Radhakrishna who resigned from YCP a few days ago.
G.Ravikiran
Telugu360 is always open for the best and bright journalists. If you are interested in full-time or freelance, email us at
Krishna@telugu360.com