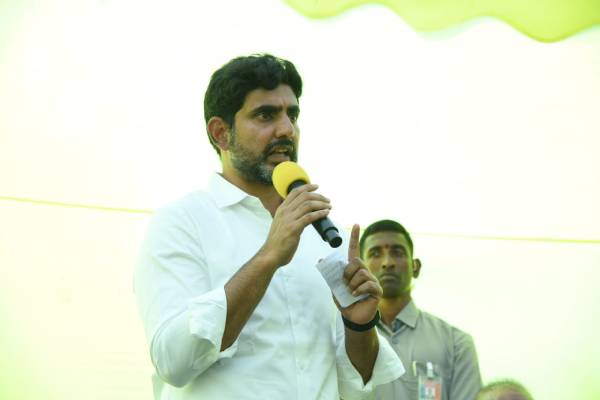 The opposition TDP on Friday expressed fear over life threat to party president N Chandrababu Naidu and general secretary Nara Lokesh. The TDP leaders sought improved security for both the leaders.
Party former MLA and senior leader G V Anjaneyulu referred to the statements of Assembly speaker Thammineni Sitaram and deputy speaker Kolagatla Veerabhadraswamy on the security cover provided to Chandrababu Naidu.
It may be mentioned here that both the speaker and the deputy speaker had raised the demand for withdrawal of Z Plus security for Chandrababu Naidu. They said that people would beat up Chandrababu Naidu for his failures but for the commando security provided to him.
Referring to these statements, the TDP leader said that the ruling YSR Congress leaders were planning to eliminate both Chandrababu Naidu and Lokesh. Anjaneyulu said that the ruling party leaders have realised their defeat in the 2024 general election. He said that the ruling party leaders were able smell their defeat as people across the state were opposing them.
Sensing the defeat, the YSR Congress leaders want to eliminate both the TDP leaders, Anjaneyulu alleged. He wanted the Central government to provide additional security cover to Chandrababu Naidu. He also asked the state police to provide additional security forces for Lokesh who is on his padayatra.
He said that both the State and the central government would have to hold responsibility if anything happened to the lives of Chandrababu Naidu and Lokesh. He also made an appeal to the TDP rank and file to keep an eye on the movements of the ruling party leaders at the meetings and programmes of Chandrababu Naidu and Lokesh.