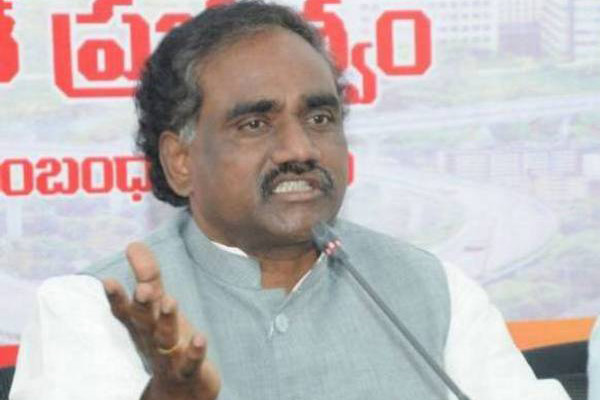 TDP MLA Ravela Kishore Babu resigned from the TDP primary membership. He is all set to join the Jana Sena party on December 1. Elaborate plans are being made by his followers to join Jana Sena amid fanfare.
Kishore Babu has taken the decision after he is hopeful of getting the Jana Sena party ticket to contest the the 2019 assembly elections. He is expecting ticket for either Prathipadu or Tadikonda assembly segments.
Kishore Babu has fallen out of favour with the TDP leadership and he eventually lost his ministership as well. Later, he distanced himself from the TDP party activities and began efforts for joining YSR Congress. His efforts to get assurance for YCP ticket did get good response. Afterwards, Ravela got in touch with the Jana Sena leaders.
It's not yet known whether the Jana Senani Pawan Kalyan has given any promise to him. Kishore Babu followers are saying their leader will contest in next election on Jana Sena ticket.
This is in tune the latest stand of Pawan Kalyan to give party tickets only for those who have ample chances to win the election or who can give a tough fight.