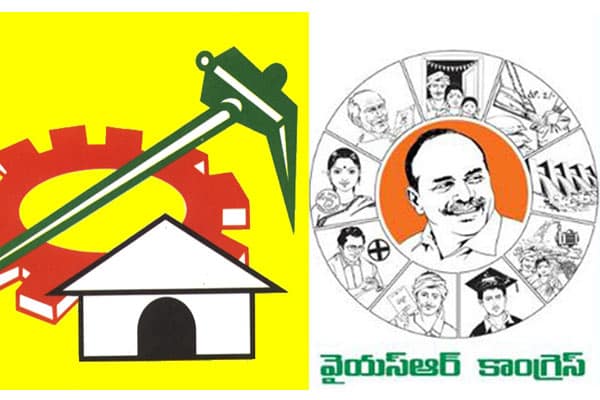 The ruling YSR Congress and the Opposition TDP witnessed fence crossings by some leaders on Wednesday. The fence crossing would go up with more number of leaders jumping from one side to the other as elections in the state are just a year away from now.
TDP general secretary and former chairperson of the AP Weavers Finance Corporation, Vavilala Saraladevi joined the YSR Congress on Wednesday. She joined the ruling party along with her husband, Vavilala Venkata Ramesh.
The wife and husband went to chief minister Y S Jagan Mohan Reddy's camp office at Tadepalli and joined the party. Minister for Information and Public Relations, Chelluboyina Srinivasa Venugopala Krishna.
In the opposition camp, Mangalagiri former municipal chairman Kandru Srinivasa Rao, joined the TDP in the presence of former minister and the party general secretary Nara Lokesh. Srinivasa Rao, a strong leader from the weavers' community from the town had quit the YSR Congress. He played a key role in the election of sitting YSR Congress MLA Alla Ramakrishna Reddy in the 2019 general election.
These fence crossings are likely to be more in the days to come as the two parties have stepped up the electioneering one year before the actual elections. The TDP is leaving no stone unturned to wrest power in the state.
TDP president Chandrababu Naidu and general secretary Lokesh are trying their best to win the elections and are already on the roads meeting people.
On his part, Chief Minister Jagan Mohan Reddy is doing everything to retain power. Jagan Mohan Reddy is mounting pressure on the party leaders, mostly the sitting MLAs, to work hard for the next one year and win all the 175 Assembly segments.