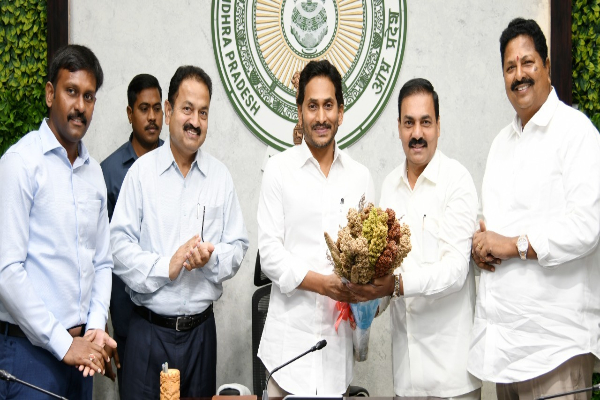 In yet another initiative to support the farmers, the AP government had decided to supply seeds and fertilisers to the farmers through the Rythu Bharosa Kendras (RBKs). As some states in the country have adopted the RBKs model from the State, the government had added another initiative during a review meeting with agriculture department officials by chief minister Y S Jagan Mohan Reddy on Wednesday.
The officials told Jagan that they are working on plans to distribute Kisan drones and agricultural instruments on 50 per cent subsidy to farmers through RBKs besides providing training to farmers on the use of drones through Acharya NG Ranga Agricultural University from December.
They informed that the distribution of drones and agricultural instruments will be taken up in March and May-June. A total of 2000 drones will be distributed and in the first phase, 500 drones will be given to farmers.
In response, he directed them to intensify training programmes and establish a training center in the North Andhra region.
He further directed them to formulate plans on implementing Plant Doctor Concept and conduct soil testing programmes in April every year. After completing soil tests, farmers should be given the test certificates and educated on the crops to be cultivated and on the fertilizers to be used in their agricultural lands, he said.
He suggested that steps be taken to equip RBKs with soil testing instruments and complete the mapping in every village to ensure that use of fertilizers and pesticides would be limited to the requirement there by saving the farmers' money and reducing pollution.
In view of 2023 being declared as the International Year of Millets, officials explained that an action plan has been formulated on the distribution of millets to people.