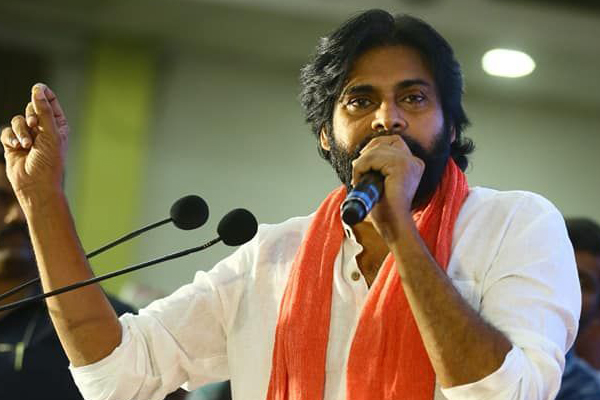 MAHAA news, a Telugu news channel, claims they have done a "sting operation" on Pawan Kalyan and carried a story that says Pawan Kalyan convened a "Secret" meeting in a star hotel and collected lot of money from Kapu Bigwigs in this meeting.
As per the story, Pawan Kalyan secretly met with around 150 people, who are bigwigs of Kapu community and this "secret" meeting was held at a star hotel in Hyderabad. In this secret meeting, as revealed by the news channel, Pawan Kalyan's auditor Ratnam collected money on the form of cash or cheques along with the personal info of those who are giving money. As reported by the news channel, each of them gave around 10 lakh Rs.
However, the story telecast by "Murthy" in MAHAA news channel has several loop holes. Murthy started saying it is a very secret meeting organized by Pawan Kalyan or Janasena. However, it is not a secret meeting and they have been advertising about this in 99 TV for last few days. Fans also went to this meeting and they too got a photograph from their favorite star in the same hotel. But MAHAA news trying to project it as some sort of secret meeting throughout the story.
Also, MAHAA news claims it is a "sting" operation. It seems some of the Telugu channels don't know the meaning of "sting". MAHAA news cameraman was allowed into the meeting and he was also seen in the fan's photo with Pawan Kalyan.
Also, there seems to be miscommunication between MAHA news reporter who is reporting from the ground and Murthy who is in studio. While Murthy is saying it is secret meeting aimed at collecting money, reporter was saying, it is very common for all political parties to conduct such meeting to raise funds for party. While Murthy was trying to project Pawan is meeting with Kapu Bigwigs, reporter was reminding him that Pawan has earlier met with bigwigs from other communities as well. Those who watched episode also pointing out, what is wrong in accepting cheques in the presence of auditor for party activities.
Finally, the news channel's "Sting" operation (in which reported had photograph with PK along with fans) about "Secret" meeting (that was advertised in other channels) for collecting money (in form of cheques, in presence of auditor) became laughing stock among people. Meanwhile Pawan Kalyan fans and Janasena followers are seen bombarding several questions to the channel through social media.