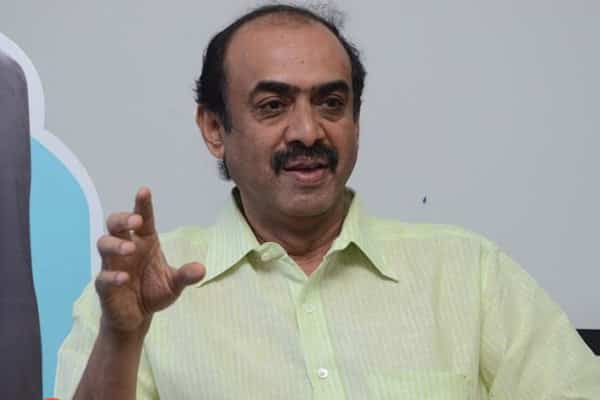 Out of many successful producers in Tollywood, Suresh Babu occupies a unique position for his dynamism and the entire film fraternity admires him for taking his dad D.Ramanaidu's legacy forward. Suresh Babu is also quite clear on what he wants from a film and its crew and perfectly articulates it. Now, he has made director Teja go off the latter's regular working style!
Suresh Babu's has signed up dynamic director Teja for the next film with Victory Venkatesh and Teja is well known for not writing scripts well in advance. He usually goes on the flow by writing the script after hitting the sets. But Suresh Babu has insisted on Teja to work for the script for nearly a year. The similar thing happened for Rana's Nene Raju Nene Mantri and the result was quite evident.
It is interesting to see that while many producers fall for director's whims and fancies , only Suresh has proven time and again that he is a tough task master.