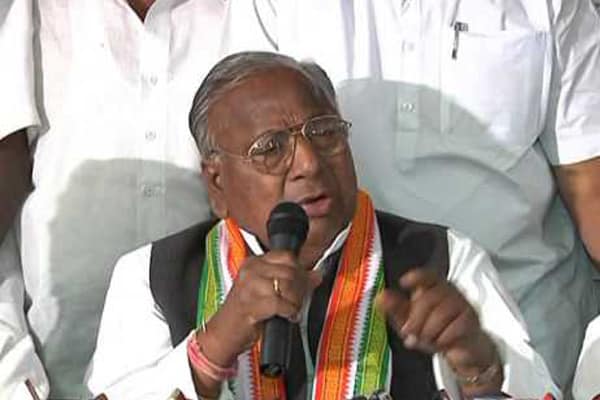 Senior Congress Leader V Hanumantha Rao is pleased to welcome Kodangal MLA Revanth Reddy coming into the grand old party. While TTDP leader is yet to give confirmation on his defection, VH reportedly said that TPCC is the best party for such leaders to confront Chief Minister K Chandrashekar Rao.
Revanth could possibly become the Baahubali for the TPCC which now needs a Star Campaigner.
VH said that he had invited Revanth into congress way back in the past. He said that the TDP will not able to stand in the Telangana despite the countless struggles taken up by the Kodangal MLA. VH iterated the same statement said by Revanth countless times. He noted that all the parties have to unite to fight against the monopoly of KCR. Furthermore, he disclosed that AICC is of the same view.
Another Senior leader Jagga Reddy also welcomed the move of Revanth. With an exception of couple of seniors, there is hardly any objection in Congress over welcoming the TTDP MLA into the party.
It was may be noted that from past couple of days, speculations are rife that Revanth will leave TDP and has reportedly met Rahul Gandhi in New Delhi. Some of the seniors are of the opinion that Revanth joining the party will boost the morale of the party especially the youngsters will start campaigning aggressively.