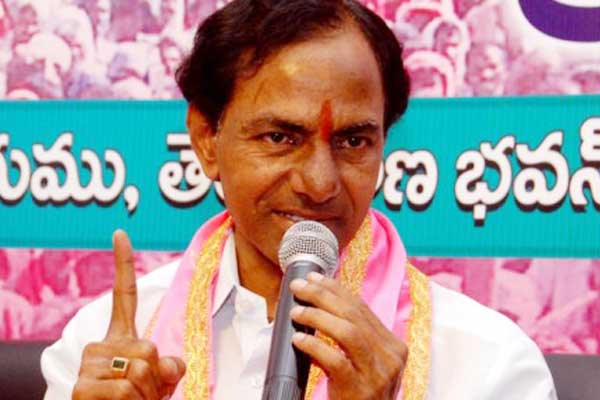 In a tweet movie director Ramgopal Varma asked Donald Trump of US to visit Hyderabad and learn some tricks of the trade from Telangana chief minister K Chandrasekhar Rao. Varma is right. KCR has enormous patience and political acumen to adjust to the political context- if it is uncongenial he would lie low (during YSR days) and if he has upper-hand he would deliver the death blow (in post-YSR days). Another important salience the TRS supremo possesses is that he has the knack to make others fight for the his cause and he would watch battle live sitting in his salubrious and cosy farmhouse located in Medak district . During T-war he had made entire Telangana population, majority of which doesn't belong to TRS, fought for the statehood, despite having reservations on KCR, with TRS slogans and under TRS leadership to boot, while he watched live the million marches, arrest of Congress leaders, attack on Keshava Rao etc.
Now KCR has unleashed his time-tested strategy again in GHMC elections as well. In this strategy, the leaders of other parties will vie with each other to ensure the victory of the TRS and to demonstrate their loyalty to the boss. It's not an overnight plan but a strategy under implementation ever since he formed the government after 2014 elections. Though his party made all political parties bit the dust in 2014, most embarrassing outcome is that the TRS was badly illtreated by the people of Hyderabad. The parties he hated, the candidates he wanted to finish in the 2014, won and TRS ended up a minor party with just two seats. After the formation of the government, he plunged into action to take revenge on these parties. He used pink Proselytization and weaned away almost all the MLAs from city, who were most loyal to their respective parties, for example TDP. He neutralized the MIM by extending friendly hand and finished Congress and TDP by taking all the TDP MLAs and Congress MLCs. This is not a simple case of defection. It is well calculated move to make the TDP, whose survival depended on local satraps like Talasani Srinivasa Yadav, Teegela Krishna Reddy, G Sayanna etc. Similarly, recent recruits from Congress such as Prabhkar MLC and RR former president Pratap, may not leaders for first order, but they are influential at grass-root level. As a trade union leader Pratap is definitely an asset in RR district. Similarly, many Muslim leaders, who were antagonistic to TRS,have been neutralized because of its alliance with MIM.
The enthusiasm visible in the TRS circles is not solely out of state-power the TRS enjoys in Telangana, but the KCR's ability to make TDP leaderless. While Congress is still able to make some noise in Hyderabad, the TDP appears to have lost the battle ever before it fought. TDP's withdrawal from anti-TRS and pro-Seemandhra politics has defanged the TDP. This is supposed to have great negative impact on voters of Seemandhra origin and the party is bound to lose edge among them.
In the final analysis it is the leaders from TDP and Congress are going to work for the victory of TRS in GHMC elections. Even though KCR's son KT Ramarao and daughter Kavita are seen frantically touring the various neglected areas of Hyderabad, the foot soldiers, however, are being commanded by the ones like TDP MLAs, Congress MLCs and former Congress MLCs and former TDP leaders.