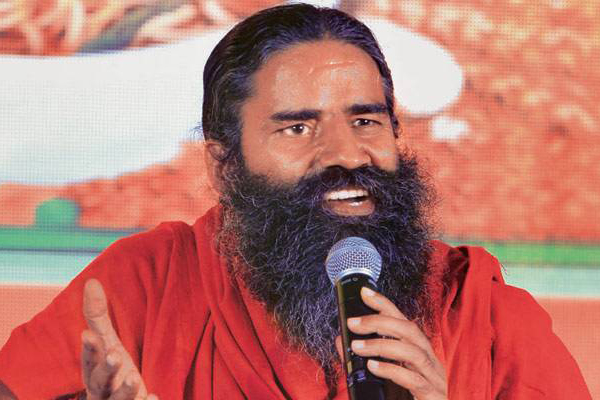 Noted Yoga Guru Ramdev Baba once again made sensational comments saying that present generation of Indian politicians are no good in any respect. He says that politics have become poisoned and dirty as the current leaders have no broad idea about any pressing issue like education, health and nation building required to take India forward.
Delivering his address at a meeting in New Delhi, the Yoga Guru made no secret of his displeasure when he said that the behaviour of today's politicians is alarmingly low. But, in reply to a question, he praised Prime Minister saying that Modi is an exception in this regard as he is a dynamic, unblemished leader. In his view, there is no equal to Modi either in BJP or opposition parties in the country.
In 2014 general elections, he openly supported BJP and made appeals to the voters to bring that party to power. This time, Ramdev clarified once again he would not support BJP nor any other party in 2019 elections.
He said that today's toxic politics would do not do any good for India and so many problems were bothering the average common man nowadays. The fuel prices went up and prices of essential commodities were not within reach of people, he said and added that it is doubtful whether BJP will win in next elections. At the same time, he said that Modi is an ideal leader without question and he stands apart from the rest of the crowd.
G.RaviKiran