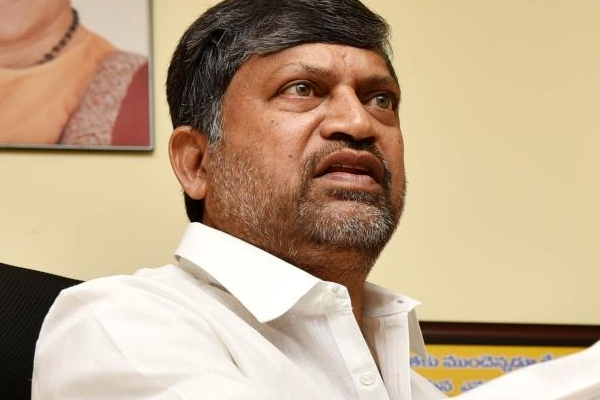 T TDP president L Ramana is in a dilemma. His dilemma is whether to join the TRS or BJP. Though he has an open offer from the ruling TRS ahead of the Huzurabad byelections, he is also said to be in touch with the BJP biggies in Telangana. He is said to be weighing all options before taking a plunge.
Those close to him say that the TRS has offered him an MLC seat and a minister's post. But, Ramana knows that he would be a minister for just two years. After that, he is not sure of getting a ministry. Also, sources close to him say that he is apprehensive of how KCR would treat him after he joins the party. As someone who knows KCR very well, he is unsure of KCR's treatment.
On the other hand, Ramana is said to be looking for settling his son in politics. He feels that the BJP could offer him some kind of guarantee. The party could make his son the MLA candidate and if he manages to win, he would have a fruitful political career. Sources say that the BJP has assured to give ticket to his son. Several top BJP leaders, who spoke to him, have reportedly given him this assurance. Hence Ramana is said to be vacillating. He is consulting his friends, associates and supporters about his future political moves.
Ramana has been steadfastly with the TDP even while most of his colleagues and co-travellers have joined other parties such as the Congress, TRS and the BJP. Though the party's support base was continuously shrinking since 2014, he remained loyal to the TDP. If and when he leaves the TDP, the party would become history in Telangana.