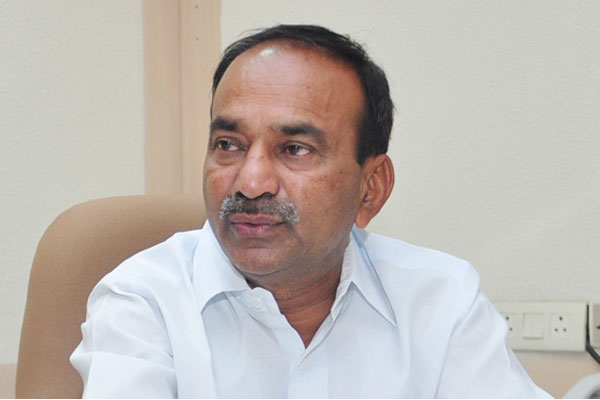 Finance Minister for Telangana Government Etela Rajender has been fined Rs 2,300 by Kazipet Railway Court Judicial First Class Magistrate P Srivani. The verdict comes after the minister agreed that obstructing the trains during the Telangana Movement is against the law.
It is known that Etela Rajender actively took part in the Telangana Movement along with TS CM KCR and other activists. As a part of their protests, under his leadership then activists blocked the trains in the Uppal Railways Station, located in Warangal at that time. He has organized 'Rail Roko' along with others.
After hearing the two cases against the TS FM, the Magistrate fined him Rs 1,500 for his 'Rail Roko' protest on December 6th, 2009, and Rs 800 for his protest on September 7th, 2012. A similar fine has been slapped on others who took part in the 'Rail Roko' protest on the respective days.
Etela won from Huzurabad Assembly constituency. Huzurabad is the revenue division in Karimnagar district.