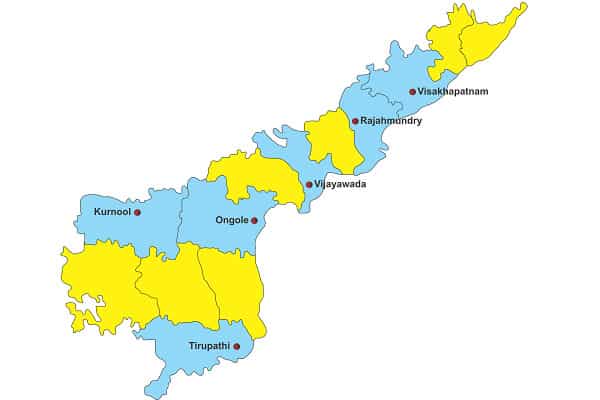 Andhra Pradesh has two parties which are nascent and run by Yuvanetas. While the YSR Congress Party is currently playing the role of opposition, Jana Sena party is structuring itself towards real time politics.
Both the leaders, Y S Jagan Mohan Reddy and Pawan Kalyan are crowd pullers. Kalyan's political experience comes from leading the youth wing Yuva Rajyam during his stint with now defunct Praja Rajyam party.
In his re-entry, Kalyan wants to avoid turncoats and said that at least 65% new comers will be given tickets. On the other hand, Jagan's party is a party of defectors and Y S Rajashekar Reddy supports.
Legendary NTR who marched in the assembly with entirely new faces, had to depend on experienced politicians who later secured place in the then TDP cabinet.
Conversely, the seniors have become voiceless in Jagan's party. Likewise, Kalyan will indisputably have a final go even if he gives chance to seniors.
YSRCP explicitly said that they are not looking for alliances. But Kalyan remained tentative on partnerships. Jagan bluntly said that he wants to be Chief Minister. But Kalyan discreetly said he will work for people and is not aspiring posts.
In the meantime, Jana Sena announced Padayatra or Bus Yatra which would stretch for about two months. While Jagan has given a date for his six months Padayatra, Kalyan is yet to enter fulltime politics.
Nonetheless both are going into people with one agenda – Special Category status for Andhra Pradesh. Jagan said that due to yearly exams, college admissions and various reasons for about six months he did not raise the SCS topic. He indicated that without students help, it is difficult to achieve.
On 26January, when students wanted to protest, Jagan came forward to support them while Kalyan tweeted support. In these six months' political equations changed, but finally YSRCP decided to go alone, with SCS as agenda into the people.
On the other hand, TDP clearly stated that Janasena is ally while the latter noted that alliance ended after 2014 elections. Kalyan has been going soft on the not-an-ally (maybe ally).
With several situations that transpired, will the two parties be able to create confidence among people that special status can be achieved remains an unanswered question.
In this backdrop, Chandrababu Naidu may want to avoid alliance with BJP if these two Yuva Netas with their Yatras manage to strengthen the SCS sentiment among the people.
Telugu360 is always open for the best and bright journalists. If you are interested in full-time or freelance, email us at
Krishna@telugu360.com