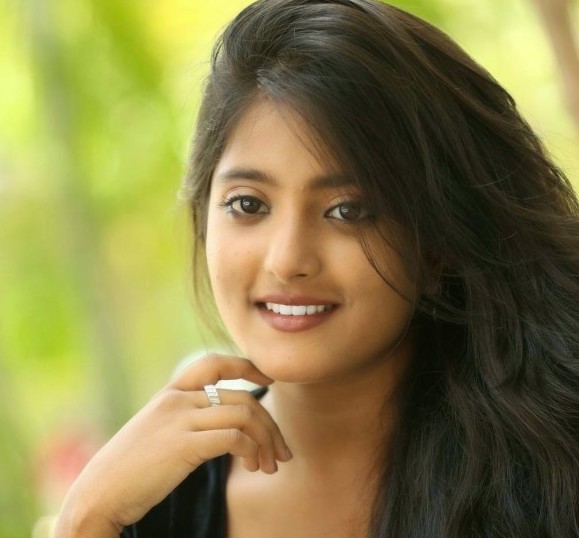 The young Rudrama Devi in Gunashekar's magnum opus turned 18, a month ago. Multi talented and a multi tasker, the petite actor is doing her bachelors in Mass Media. She has begun acting at seven. Her siblings too are actors and her father Gagan Gupta, a very senior actor had worked in many movies with Basu Chatterjee, Shyam Benegal and at the Prithvi Theatre too. The actor says, "My father is very passionate about acting and was a room mate of Shahrukh in the past. He had worked with him for seven years. Since the time I was young, I have been watching him on the sets and I thought I should also try.
When I saw other child actors on sets, I had some crazy thoughts. Even then I mustered some courage and sought his permission, but he said categorically that I need to make it on my own. I went through the regular rigmarole of auditions and did serials. I played supporting roles at a very young age. I was never conscious of the camera and luckily, the producers were very impressed. With that encouragement, I did Saat Phere in Zee TV and the biggest break came in the form of Jhansi Ki Rani. I was twelve or thirteen then. I came in for 30 episodes amd the TRPs were so high that they had to stretch the episodes after that."
"Whenever I get to play a different role, I feel connected. I want to convince people that I am that character. When they compliment me and say they saw the character in me, that is my real income. Their small stories about what they liked about me and the serial make me feel good. I would work 20 hours a day owing to which my studies suffered. But I managed it pretty well. I would be studying on the sets. Jhansi Ki Rani was a legendary queen and I'd learnt good Hindi in the process. I was selected amongst 500 girls. I didn't know horse riding but my acting fetched me the part. I felt happy making my parents proud. I got many movie offers including Uyyala Jampala. I was really young then. I was sixteen and not sure about it. Later my friend, Avika Gor did it. In a while, I'd bagged Andhra Pori. In Rudrama Devi, I am playing Anushka Shetty's younger version. I waited nearly for a year to finish Rudramadevi. I feel stuck doing mythical and historical characters. I was also offered Draupadi for a television show; then Jodha Akbar and Maharana Pratap came along too but I decided not to get stereotyped."
In the North, if you go to the villages, every month in Chandigarh, Indore, Patna, the people would recognise and shower me with plenty of love and affection. The best part is connecting with families. Television right now is financially very luring in Mumbai. Everyday you shoot, you get paid well. We could even buy a new house in Mumbai . You come to the sets and whole drill of the make up, drama, costumes does get irritating. However, offbeat stories like Jhansi Ki Rani are interesting. The Saas Bahu serials have nothing to give and contribute as an actor. In tenth and twelveth, my school and college authorities did support my academics. They gave me enough leverage with the attendance. I keep reading books, academic or otherwise and it adds up to my personality. A teacher from Baroda would come twice a week to give me tuitions. Somehow, I passed with 85 percent. I did Rudramadevi Devi when I was 16. The director said there was no option and I had to justify the role well.
Since it was a Telugu film, I was sure it would not affect my Bollywood market. Gunashekar, being the director and producer, worked hard to give it a perfect finish. Anushka taught me little Telugu too. First, I didn't know her when she was sitting next to me. She is so tall and beautiful. It was an honour working with Prakash Raj garu and other senior actors. I was playing a prince and also a princess. Roshan Meka, Srikant's son and Vikram, son of another celebrity were with me. In Bollywood, the approach is clean and reliable. Moreover, my dad is a known person there but here I didn't know anyone. Luckily I had right company who took good care. I speak Hindi, Marathi, Gujarati, Nepali, Kannada, Bengali, French and now I am learning Telugu."
Me coming from television industry, there are many empowered roles. I did the best of roles on Indian television and refused to work in films because of male dominated scripts. There are umpteen glamorous scripts here, I need to be ready for them. Maybe I need to take a break and come back. How you relate to people, win their hearts, develop your personality and the publicity is so important.
"About me missing a regular childhood, I am not actually. I don't miss my friends and never felt homesick. My people are always around me. When I find time, I dance, read books but I don't find shopping and watching films with friends fascinating enough. Finally, someday I would love to work with Prabhas, Mahesh Babu, Allu Arjun and Rana Daggubati. I am very fond of Samantha and Anushka. Every person is good in their own way. I am inspired by Jaya Bacchan and Rani Mukherjee. I want my acting to be stronger and better. I loved speaking Telugu. For instance look at this dialogue in Rudrama Devi,"ee jalapatham mana lage urukuthundi kadha." This, I say when I come out into the open with Roshan Meka.
Telugu360 is always open for the best and bright journalists. If you are interested in full-time or freelance, email us at
Krishna@telugu360.com