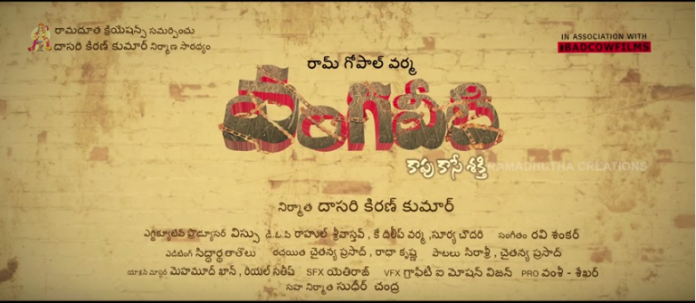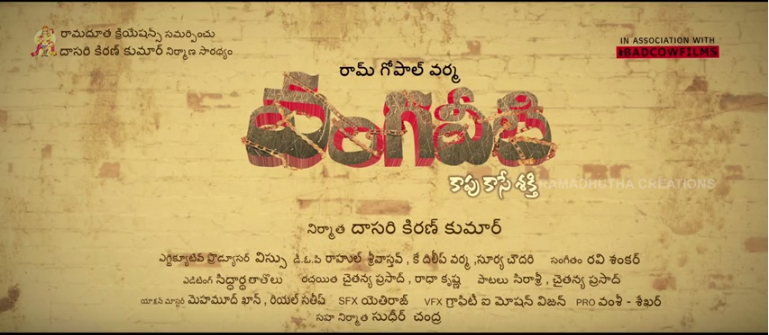 Vangaveeti Review Vangaveeti movie review
Vangaveeti Review Vangaveeti movie review
From the day, RGV announced the project Vangaveeti, there has been lot of consternation in Andhra and Vijayawada in particular. Vangaveeti family and RGV traded barbs and people feared that the movie might simmer the caste tensions in Vijayawada after two decades. Ram Gopal Varma, a student of Siddhardha Engineering College had a ringside view to the happenings during that time. Given his nice skill of making movies based on real life incidents, there was lot of hype surrounding the movie. Let's see if RGV lives up to the hype.
Story :
Ramgopal Varma's vangaveeti is a true story based on Vijayawada Gang culture which was prevalent in 70s,80s. Varma has picked the phase between year 1970 – when Chalasani Venkata Ratnam's monopoly in Vijayawada rowdyism began and till 1988 when Vangaveeti Mohan Ranga was killed .
Majority Telugu people, even the ones who are not from Vijayawada area, but political savvy, know the outline of the series of the murders that occurred at that time. So, there is no suspense element in the story.In the gangster history of Vijayawada, there were five major murders :
• In 1972, Chalasani Venkataratnam then CPI Vijayawada city general secretary and first gangster of Vijayawada was killed by Vangaveeti Radha gang
• In 1974, Two years later Vangaveeti Radha was murdered by Chalasani followers.
• In 1979, Devineni Gandhi was murdered by Vangaveeti followers
• In March 1988, Devineni Murali was murdered by Vangaveeti followers
• In December 1988 , Vangaveeti Mohana Ranga was murdered
With Vangaveeti Ranga murder, this movie comes to an end, did not go into the details of Post Ranga murder violence (or) other ramifications (or) eventual compromises
Analysis :
As the outline of the story is familiar to many, narration and authenticity are what the audience look for in these type of movies. As the story spans across 18 years, obviously, any director cannot narrate all incidents or all influencing factors. May be because of said limitation, instead of detailing the feud between the Vangaveeti & Devineni families , Varma has ended up making a documentary of murders that happened in Vijayawada over those two decades.
The director just scratched the surface about why the Boss-assistants turned foes Venkata Ratnam – Radha fight with each other. Why Gandhi was murdered ? Why Murali was killed etc.. and love story between Ranga and Ratnakumari was also not shown in detail. Hence, with this, the movie turns out to be a series of murders shown in gore, without setting up enough premise for the murders.
Performances:
Sandy who acted as both Vangaveeti Radha and Ranga is top class in his looks and performance. The guy who acted as Devineni Nehru is also a good fit in the role. Lyrics and dialogues by Sirasri and Chaitanya Prasad are not up to the mark and very disappointing. May be RGV did not get enough budget to do justice to high intense crime drama, at the times we may experience a tamil dubbing movie watching experience
Positives :
• Recreation of 70's 80's ambience
• Casting
• Authentic portrayal of history
Negatives :
• RGV's voice over
• Few artists dubbing, unmatched lip syncing, Tamil dubbing flavor at times
• Unnecessary montage songs with poor quality lyrics
• Lack of RGV mark intense dialogues
Verdict :
RGV did not touch any controversies in Vangaveeti Movie. He did not portray the ugly sides of Radha-Ranga-Nehrus. Had he chosen limited timeframe per say from Vangaveeti becoming an MLA to his death, he would have able to portray effectively.  In TFI, RGV only has the guts and the knowledge of workings of Vijayawada politics in 1980's. Given RGV's fearless nature, it is surprising that he took a very safe / non-controversial path. With too much Gore this movie is a big NO for ladies and kids . Those who are of ardent fans of Ranga (or) Nehru, may watch this low quality production, out of curiosity.  Others may happily skip.
Telugu360 Rating 2.25/5
Telugu360 is always open for the best and bright journalists. If you are interested in full-time or freelance, email us at
[email protected]